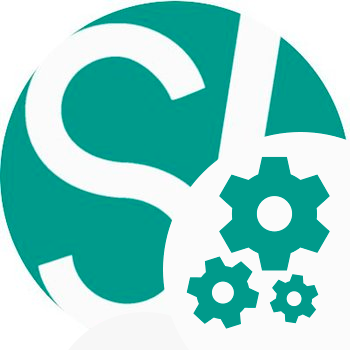 Scooploop Tech Support
Scooploop tech support for bugs or feature requests related to Scooploop.
Open Loop 185
Several people including myself are no longer getting email notifications from Scooploop, is it possible to check this, please - thank you.

Browser doesn't show all groups available. (Edited)

I noticed this a long time ago. Why does the browser version not show general loops containing only one member, whereas the app does?
If one can't see a newly formed loop, one can't join it.
Supplementary question: where have all my locksmith groups gone? I used to be a member of about twenty of them, but they've all disappeared overnight.
It seems strange so many loops have disappeared en masse…

This discussion is now closed.

This discussion is now closed.

I joined this forum yesterday, but unfortunately found that it doesn't meet my needs as I thought I'd be able to connect with local people. This is not the case. I'd now like to delete my account to erase any of my information in the forum's archives but unfortunately can't find an easy way to do that. Any help would be appreciated. Thank you.
Aoife

This discussion is now closed.

I was thinking about deleting my account and made that decision known on here. Is that the reason Scooploop barred me from the Essex group? Rather petty don't you think if that's the case.

This discussion is now closed.

Hi, and Happy New Year.
And here's perhaps the first moan of the year (is there a special badge for that?!) I keep getting suggestions from the group Pastimes, showing posts by someone I've blocked. I've clicked that I'm not interested in joining the group and when I did it again today I got the response 'Seems the object was already hidden for you.' But it wasn't, and regardless of the group, surely I shouldn't be able to see the blocked person?

A lot of new comments have not got the red new next to them,,
Those that have when you click on the notifications it does not go to the new one, have to sroll to find them,
Don't know what comment I am supposed to be reading a lot of the time.

I was notified that I received a badge but I can't see the badges anymore so don't know what I'm getting it for. I used to be able to see the badges near where it lists your loops and friends. I'm using the app on an iphone.

But cannot post to ask for it

https://www.scooploop.com/thread/happy-christmas-28efd#comment_393749

Hello.

There might be a short (approx 10min) downtime at some point today (around 4pm GMT). Please do not panic all will be well.

Scooploop Unscheduled Downtime Today

Hello Everyone.

As you have certainly noticed there has been a long downtime today caused by a massive outage in the data centre.

We are now back online. There are still minor issues but hope all is good for the time being. We apologize for the inconvenience (though it was not within our power to prevent it).

Have a nice rest of the day everyone.

Is anyone finding SL slow again? It seems very slow to post anything.

My internet has been a bit on/off for a couple of days but I don't seem to be having a problem with any other site when it's working.

Trying to read the 'more' on a thread in the Anything Loop but it will not show when I click on it
Is it a fault on my account

https://www.scooploop.com/thread/the-impeccable-golden-oldies

Now that I am able to use the App...

... I have noticed a little bug with reactions.
On the App I can see the word WOW.
On my phone's browser I can see an open mouthed face.
I guess one of them is incorrect, but I not sure which.

Is the login criteria different between browsers and the App?

I can access Scooploop fine via browsers on my phone and PC. The App will not allow me access using identical details.

I'm still having problems with viewing photographs attached to posts. If someone posts 6 pictures I am unable to see all of the pictures unless I log on to a PC and go to Loop Photos. Then I can see them all.

On my phone (Samsung S21 using the Samsung browser) I do not appear to be able to access Loop Photos (unless it's via a menu option I'm unaware exists).

If it's missing on mobiles, is it possible to add it?
If it is not missing, would you please advise me how to access it.
Thanks

Disturbance in the Force (Edited)

Over the last 30 minutes or so (2 Nov 17:30-18:00 GMT) there has been a disturbance which caused error messages for many users. This should now be OK.

Apologies for the inconvenience.

Have had a bit of difficulty with these recently and today I get nothing but the three moving dots, though I'm told I've got three notifications. I'm on a Mac, using Safari, but I gave Firefox a go too.

Your Notifications - 'All' not working (Edited)

Android app, 'Your Notifications' screen... The 'All' tab is not working correctly. It should show all posts and comments whether read or unread. Currently it is only showing 20 unread notifications, and none of the read ones. I have to go to the 'Comments' tab to see read comments. Refreshing the 'All' tab makes no difference. One time the 'Unread' tab showed what was supposed to be on the 'All' tab, but I could not repeat that. Scrolling to the bottom of 'All' does not load earlier notifications, but this does work on other tabs. (Quick testing on other tabs does not show anything obviously amiss).

Version 2.01.61 - August 2022

With regards to notification issues reported by some users

Hello.

Some users have reported issues with the notification (in the browser) over the last 48 hours. In fact there are two separate issues:

1) some users reported gettting an error message. We hope to have solved this issue now. If it occurs again please report it in the comments.

2) slow loading of the notification drop down (10-15 seconds). We are currently not sure what causes this for some users only. This is being investigated, so please bear with us.

Have a nice morning/day/evening

.For some reason, I cannot access the normal, new and recent additions shown under the Bell. It now shows 14 new items, that i cannot open ?? Can you help PLEASE !!

This discussion is now closed.

This discussion is now closed.

I always receive notifications by email but for the past week have noticed that non from Michael B @MichaelB1 have been coming through, only way I see them is via the bell notification and then only sometimes. There doesn't seem to be a problem with any others - although I may not have noticed some are missing. Any suggestions, please - thanks.

When I click on notification it shows anywhere and not on the post one was looking for. have to look for the posting. Very time consuming having to look through a long discussion.

This discussion is now closed.

This discussion is now closed.

I can see a post in the Anything group from someone I've blocked and when I scroll down to the bottom of that page there's some text to the effect that I can comment if I join the loop, though in fact I'm a member already . . .

It is extremely frustrating scrolling this site on a tablet or phone, as it is almost impossible to not tap on links. Most of the time I have no intention of reading them anyway.
I barely log in to read any posts now because of that.
Perhaps if they were less prominent it would make it much easier.

Anything Loop (Edited)

Fault ??

Is there some kind of fault on the Anything loop ? I posted 2 threads at about 09.00 am Sunday and they have been waiting for Clive's approval all day - it is now 16.15 and still not approved.. The moderator also doesn't appear to be reading his PM's.
Having to wait for moderator approval means posts stack up and the loop stagnates. It does not allow for moderator absence.
STOP PRESS !
THIS post is also "on review" and held in queue awaiting approval. So SL and Anything are now "subject to approval" - other loops are NOT.

This discussion is now closed.

There have been some technical issues this early morning (UK time) which caused a downtime for some users. Apologies for the inconvenience.

Evening Scoop.
Sometimes we may want to close a discussion we created, I don't mean because of trouble , but maybe the thread has grown far too long and is cumbersome.
I'm aware that mods can have the loop settings allowing people to close their own threads or not, I understand the logic.
I'm just wondering if, when we wish to close a long thread, we could have an option on the 3 dots (where delete post etc is) that says something like "request thread is closed by moderator" that can then be sent to the mod to indicate we wish to close it,?
Not sure it is even possible.
Have a good evening x

Site prone to crashing much more now (Edited)

I'm using iPad and accessing the site from a browser. For ages now, the site seems much more 'rickety' than it used to be. Pages don't form completely, using the back button almost guarantees the site will hang, member's names come up in 'hyperlink' blue instead of black etc. Notifications button regularly needs to be pressed twice to activate it, 'find loop' button is sometimes dead (pressing it will cause a freeze sometimes too..), and many links posted by members simply don't work.
I have a recollection that the site used to be far more robust than this.
Any ideas?

This discussion is now closed.

Quite often when I click on a picture it opens and then closes immediately. It stays open once clicked on again.

I noticed it is written at the top that I belong to 13 loops but only 12 come up. I am confused by the missing loop?

This discussion is now closed.

No 'create a post' in Anything

Just gone to the loop Anything but the heading/facility to create a new post did not come up - just went into the most recent post

This discussion is now closed.

Might be my desktop only but for the past few days have noticed that there is no indication of when comments were made on a listing, i.e. 3 minutes, etc.?

This discussion is now closed.

Is it technically possible to check whether applications to join Scooploop are not from banned members?

This discussion is now closed.

I want to leave a group but the icon and facility is not now showing on my account . Please could this be looked at for me . Thank you

This discussion is now closed.

I have received notifications for a thread that I had unfollowed.
The thread is now closed, but when a thread is unfollowed, by definition no notifications should be received.

Would SL please correct this bug.

This discussion is now closed.

The blocking questionnaire…… (Edited)

When using the blocking facility, it is necessary to fill in a field which asks the reason for said blocking. I'd be interested to know if SL collates that data in any meaningful way, and acts upon it.
I've had to block two members for bullying/harassment (one is a moderator…) In cases such as those, is anything done with that data? And in the case of a mod who bullies, isn't that a bit serious for SL?

This discussion is now closed.

New messages haven't got the red new sign on them - this is in the Anything loop but might be the same in others.