Discover conversations, events, information and more in your local community
Welcome
ScoopLoop is a social network that lets you join in with conversations, find out local information and get to know people that you may not have met yet. Our goal is to help you build bonds with your neighbours, find advice on which businesses and tradesmen are worth spending your money on, lend a hand with local projects and have genuine conversations about important local matters.

We didn't know anyone at all when my husband and I moved, so ScoopLoop has been very helpful for us. It's the perfect ice breaker for making local friendships and a very handy tool for getting to grips with local information like what day to take the bins out!

A friend introduced me to ScoopLoop and I've never looked back since. We had trouble finding a good cleaner in the past but we got a great recommendation from someone a few streets away. Our house has never been so clean! And we've gained a new friend who lives close by.

I've successfully started a book club with a few locals, with the help of ScoopLoop. All I had to do was write a posting and wait for a response. Three others replied and here we are on our second month.
How it Works
Simple

In a world of modern and complex websites, ScoopLoop is a simple way to connect with local people. When you enter your postcode, we link you to all the users who live close to you.

Convenient

ScoopLoop offers you an easy way to keep up to date with everything happening around you, all in one place and at a time that suits you.

Friendly

We strive to offer a safe and protected way for local people to get to know one another, encouraging friendly interaction and helpful responses without compromising anyone's privacy.
For Sale and Free
Got an item you need to get rid of?
Give away and sell stuff you don't need to your neighbours on ScoopLoop for free.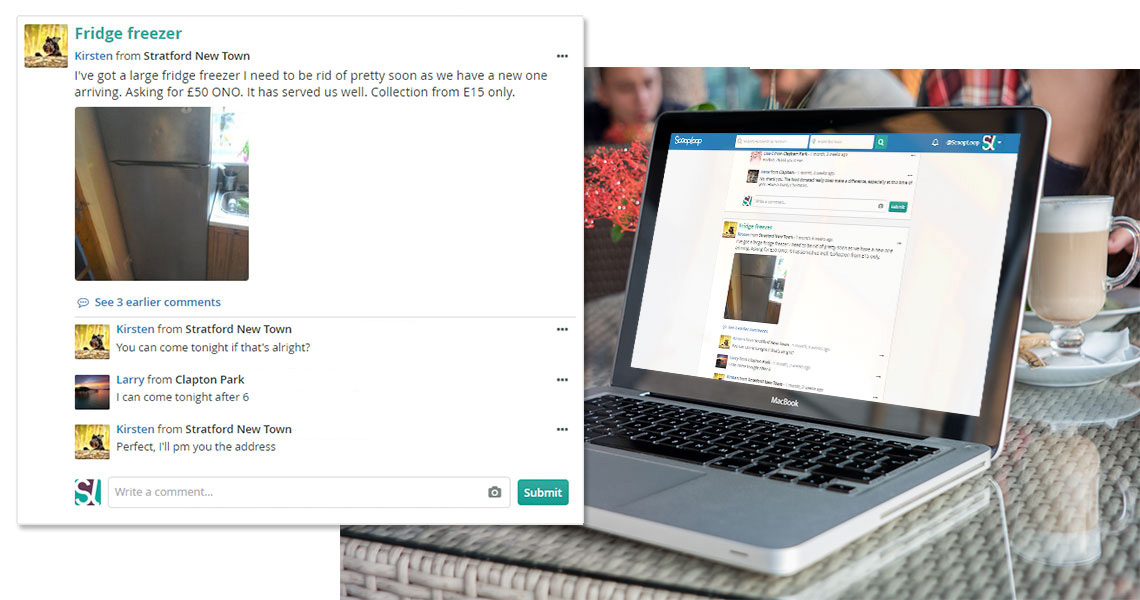 Neighbourhood Watch
Noticed anything that's suspicious?
Help protect your neighbours from crime and share it on ScoopLoop to spread the news.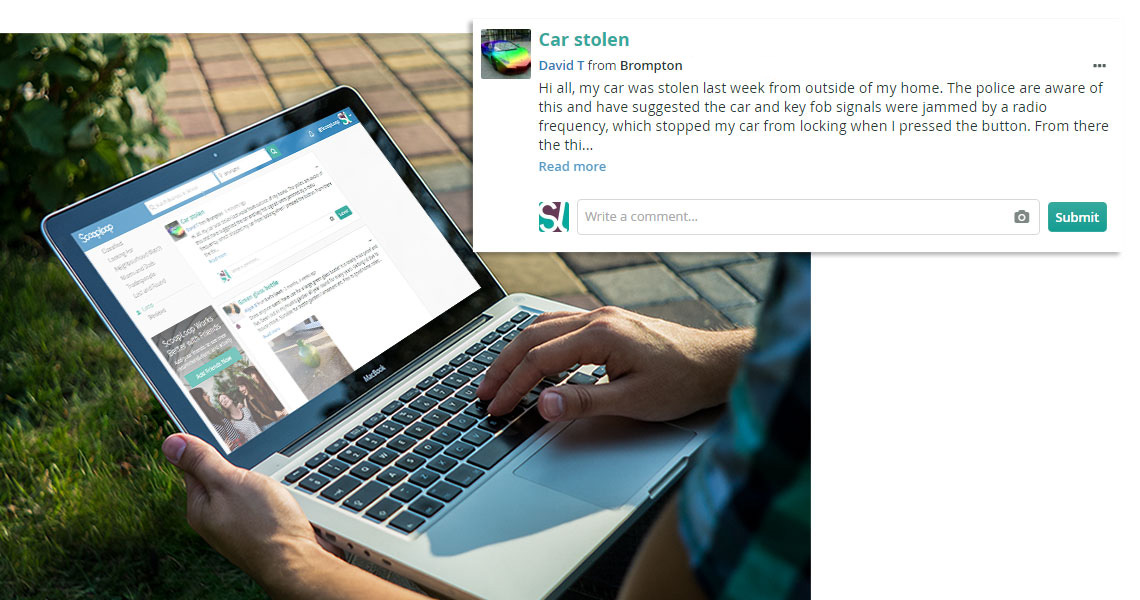 Mums and Dads
Meet other local mums and dads in your area.
You can post about parenting, children and anything in between.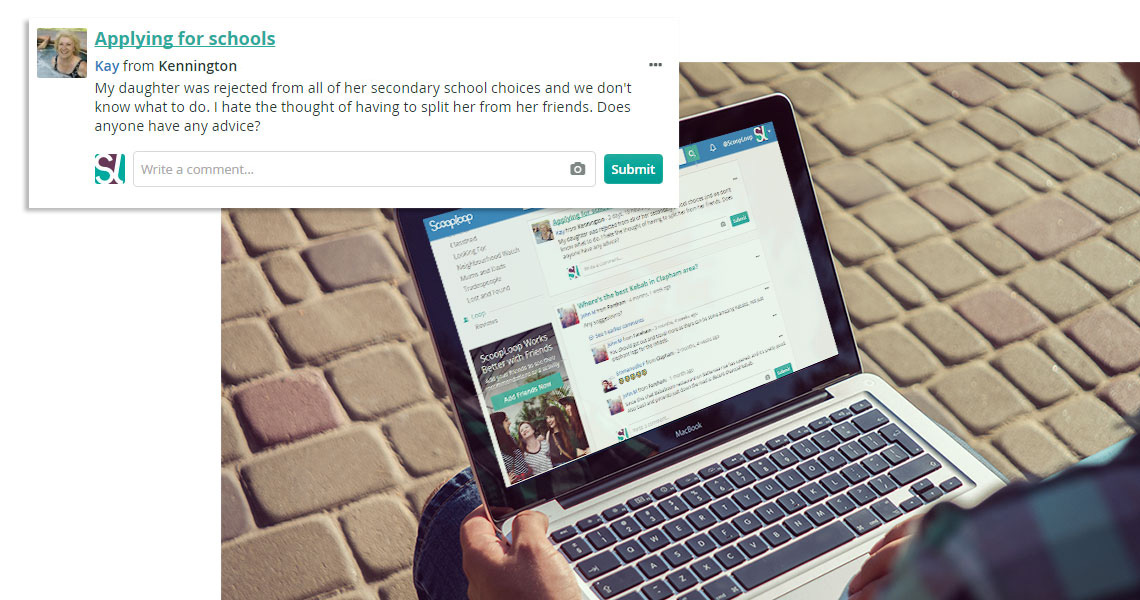 Tradespeople
Need a Tradesperson?
Ask your neighbours for recommendations.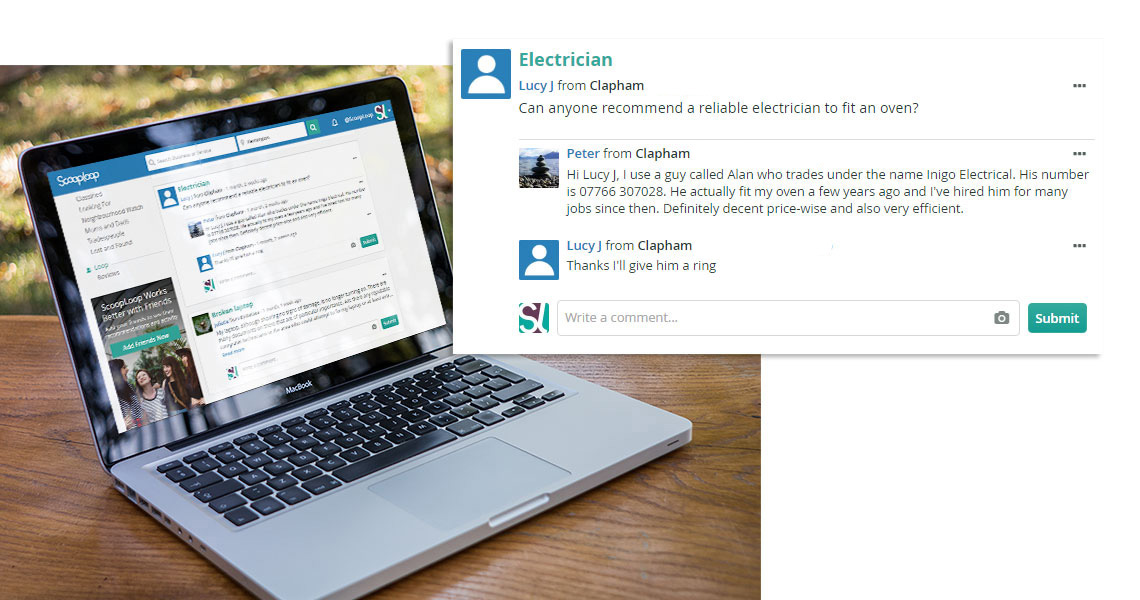 Lost and Found
Have you lost something and you think it's in your area?
Why not ask your neighbours if they've seen it? Or if you've found something locally and want to get it back to its owner, ScoopLoop is the perfect place to start.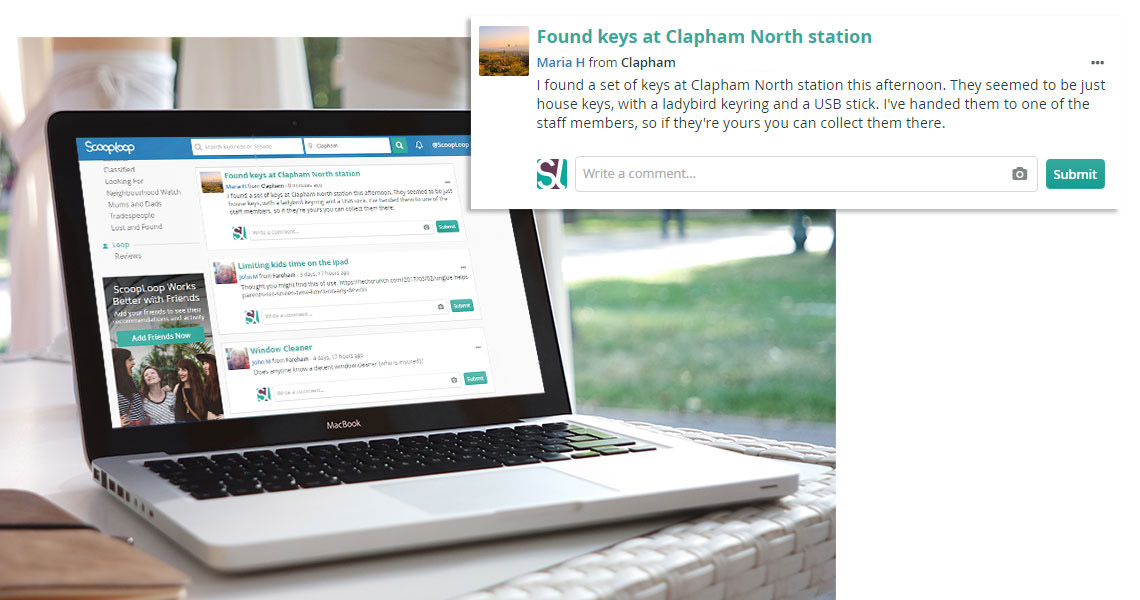 Recommend Businesses
Our directory allows you to find and recommend the best local businesses to your neighbours.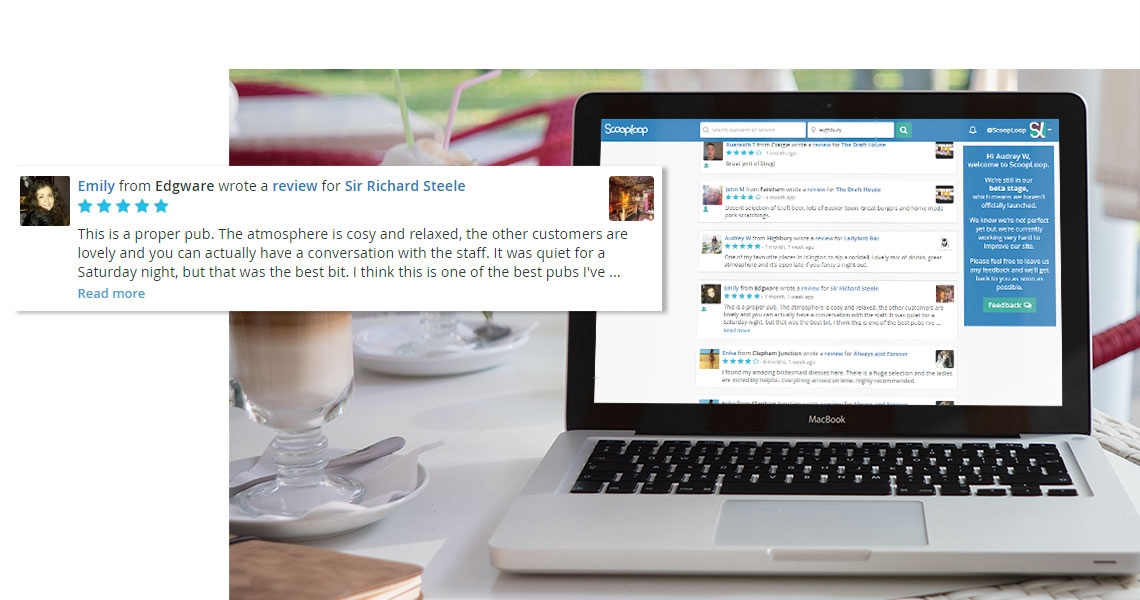 Discover conversations, events, information and more in your local community