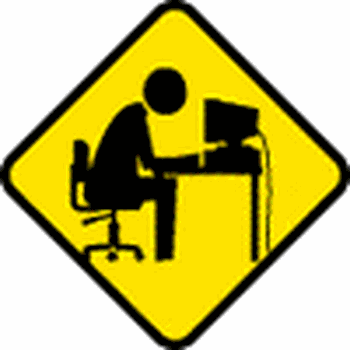 Tech Heads
Discuss anything to do with user issues or tips and tricks on computers.
Open Loop 83
PC Performance Check (Edited)

Just click the link and you will get a full detailed account of your PC performance.
https://www.userbenchmark.com/UserRun/21292192

Create Shortcut for a Link on your Desktop (Edited)

Make sure the link is showing on your Internet browser.
Copy the URL in search bar.
Right click any space on your desktop.
Then click - New>Shortcut.
Paste the copied URL in the location bar - click Next.
Give the shortcut a name - click Finish.

All done, when you click the shortcut on your desktop, the link will open in your browser.
There are many examples where a desktop link shortcut is useful e.g Scooploop, Email, TV Guide, Printer Guide etc etc.

Windows 10 - Magnifier (Edited)

Press Winkey + Plus(+) to turn on the Magnifier. Just press the + key without upper case.
A panel shows on screen, usually top right.
Press Winkey + Esc to turn off the Magnifier or click the X on panel top right.

Click the - or + on the panel to incrementally increase or decrease the magnification.

Settings -

Press Winkey + X, then Settings on the pop-up panel.
Click Ease of Access>Magnifier.
Change the zoom increments - click v - select your chosen increment from the drop-down panel.
I selected 25%.

To pin Magnifier to your taskbar, right click the icon on your taskbar when Magnifier is enabled and click Pin to Taskbar on the pop-up panel.
You can then enable Magnifier at any time by simply clicking the taskbar icon.

See image - Magnifier panel.

Microsoft Edge - Closing (Edited)

There is no obvious means of totally closing Edge, clicking the X top right of screen effectively closes the browser and it no longer shows on Task Manager, but it is still running hidden.

Most cleaning programs require browsers to be closed. For example CCleaner will force Edge to close, others may not.

The only way I know to totally close Edge is this -

1. Make sure that Edge is open and live, it will then show in Task Manager under
Processes/Apps.
2. Right click Edge in Task Manager, then click End Task.
3. Edge is now totally closed and no longer running hidden.
4. Do this closing before running a cleaning program.

Task Manager -
Right click the taskbar (bottom screen), click Task Manager on popup panel.

Taskbar Stops Working - Windows 10 (Edited)

My taskbar stopped working - just froze. All shortcuts still worked OK.

Fix -
CTRL + ALT + DELETE, brings up blue screen panel - click TASK MANAGER.
Scroll down to nearly bottom of list to find WINDOWS EXPLORER.
Right click it and click RESTART.

In the few seconds it takes the screen to adjust, taskbar is now working.

STARTUP AND BACKGROUND APPS - WINDOWS 10

Startup Apps

Click the search icon (a spyglass) to the right of Start on taskbar - bottom left.
Enter START - click OPEN.
Check the list shown and click to OFF all apps you do not want to run at startup.

Example - MICROSOFT EDGE - click to OFF - you don't want Edge to run at startup.
Programs like Edge are always manually enabled by clicking their shortcut displayed on your desktop.

Background Apps

Again, click the search icon and enter BACK - Background Apps shows - click OPEN.
A list of apps is shown where ON means they are automatically running in the background.
Click to OFF all the apps you do not want to run in the background.

Run at startup and running in the background apps should only be reserved for important apps and cut to a minimum.
Unimportant and junk apps running at startup or in the background simply waste computer resources.

Very simple -
Settings>Personalisation>Browse>Your personal picture files show.
Just select the picture you want as your desktop and it will immediately show.
Mine is -

Windows 10 - How to change your mouse pointer size and colour. (Edited)

Go to - Control Panel>Ease of Access>scroll down to "Change the size and colour of your cursor and mouse pointer"

Select your cursor size by using the slider.
Select pointer colour from the colours given, don't forget customise.

All done - your cursor pointer will now be larger and coloured.
I selected red - it is more distinctive.

Coverting set of HTML files to a single file

Hi

The company I work for produces their own software to control their microscopes.

There isn't a user manual as such - It has a help system with a series of HTML files in a tree structure.

I'd like to convert this to a single HTML, Word or PDF file with the content of all of the HTML files in sequence in the correct order.

Unfortunately the files have names rather than chapter numbers so I cant just join them as they'd end up out of sequence - the software needs to follow the hyperlinks in each HTML file to work out what to add where.

The files could be *.htm, *.html or a mixture of the two.

The software would need restrict itself to files in the same folder as the root HTML file and its sub folders to prevent it from seeing a link to an external site and trying to download the internet.

Do any of you know of any software, ideally free, which I can point at the root HTML file and then let it add each of the sub files in the correct order and generate a single output file.

It's the sort of thing that I'd expect to be out there somewhere.

Please may I ask, why loops I had hidden from me, have suddenly reappeared on my MSL chat group. Thank you.

This discussion is now closed.

Windows Error Panel 0x800704cf (Edited)

Has anybody seen the panel shown in my image ?

My understanding is that it is an Internet connection alert panel specifically included in Windows version 21H2 and appears when an item is live but placed on the taskbar and the PC is wakened from Sleep or Hibernate.

Since there is an Internet connection icon already on the taskbar, I see no purpose in this panel, but obviously Microsoft do.

Either wait until the panel deletes or click the top R/H corner - the "X". If it shows error 0x800704cf, then if your Internet is live - see taskbar icon - just click Cancel.
To me this panel is a PITA and only started appearing when I changed from version 21H1 to 21H2.

Click image to expand -

Windows Malicious Software Removal Tool - MRT.EXE (Edited)

This tool is built into Windows.
To activate - press Winkey + X, click RUN, enter MRT.EXE, click OK.
Click YES on panel which shows.
MRT panel - click NEXT, click QUICK SCAN, click NEXT - program starts to scan.
Scan only takes about 3 minutes and covers around 14,000+ items.
If it finds a malicious file, it will delete it.
MRT is regularly updated with Windows update.

Bookmarks or Favourites Bar - Windows 10 (Edited)

Instead of single items on this bar, fill it with convenient folders. In this way you can save any number of links in each folder.
Then simply click the folder and all saved links are shown on the dropdown. Just click the required link and up it comes on screen.
This way you can have hundreds of links stored on your Bookmarks bar.

1. The first image is my Bookmarks bar complete with folders, which fill the whole
bar.
To create a folder just right click the bar on any space and click "Add Folder" on
the dropdown panel. Give each folder a name before you release it. Keep doing
this until the bar is full, with each folder having a name.

2. Now when you have a link you wish to bookmark, click the bookmark icon on the
URL bar - it says "Add this page to favourites".
A panel drops down - see second image. When you expand the Folder box a
dropdown panel shows all your folders. Just click the listed folder you wish to
save the link in and all is finished.
NOTE - click each image to enlarge.

All Users of Microsoft Edge Browser

The Edge browser is built into Windows as part of the Microsoft package. It cannot be uninstalled. If you have Windows 10, then you have Edge.

If Edge has developed a fault, then to rectify that fault without losing any personised data or layout, Edge can be repaired by reinstalling the latest version of Edge. If the fault is then still present, it is due to other causes than Edge.

Simply click Start and the click Settings L/H side - the gear cog second to bottom. On Settings click APPS and Apps & Features shows.

Scroll down the list until you see Microsoft Edge - click it and then click MODIFY. This will enable the Edge installer to begin reinstalling Edge on your computer. A clean start ! Any fault with Edge should now be eradicated.

I had two faults with Edge - sudden random closures and a link not activating. This repair procedure solved the problem.

Cartridge ink (Edited)

I have a Canon Pixma printer, which I seldon use. I need to buy new ink cartridges. If I take them out of the printer when not in use, is there a way of storing them to stop them drying out, please. TIA.

In Dec 2020, I bought a new laptop which had Windows 10 installed.
It did not have Word or Excel on it. A friend advised me to buy a Microsoft key with them on it. I did and got an email with the key code, which I put into my laptop. Since i do not particulary like winows 10, I have been using my Windows 7 lappy. I opened my Windows 10 laptop over the last weekend, and tried to use Excel & the response I got is in the picture below. I got the same thing when I tried to use word.


Question - do Microsoft keys only last for a year. I tried Google for an answer but got nowhere.

Please remember if responding, be aware that I am NOT IT literate. Thank you.

Email Tracking (Edited)

There are a few email tracking vendors on the web.
I do not use tracking all the time, just occasionally for emails which I want to know that the recipient has read.

My preferred tracking agent is GETNOTIFY, a simple sign-up program that is not installed, but once you are on their register is activated by adding ".getnotify.com" to the recipients email address. This addition does not show on the recipients email.
When the email is opened you get an email alert from GETNOTIFY.

https://www.getnotify.com/

This discussion is now closed.

uBlock Origin Extension (Edited)

uBlock Origin is a great piece of software that does blocking to the maximum. It is a sensational program for privacy protection.
I highly recommend you download it. You do not need any other ad or tracking cookie blocker with uBlock Origin.

In a web test carried out on websites that contained Google ads, trackers, 3rd-parties' cookies, nothing got through, none of those things stood a chance against uBlock Origin, Google ads all gone, pop-up ads gone and trackers were nowhere to be found.
It proved to have a superb performance. The test also showed that after 8 hours and 50 videos watched on Youtube, uBlock Origin had blocked over 4.5 k ads and trackers with not a single ad shown.
It also has the ability to block unwanted text, inserts, images and overlays.

To get the most out of uBlock Origin you need to read the guides given on the web.
See -
1. https://www.bing.com/search?q=ublock+origin=n=QBRE=-1=ublock+origin=9-13==0A6109B0F4B84986BC312576D4A29784

2. https://www.bing.com/search?q=how+to+use+ublock+origin=SC=how+to+useublock+origin=5-23=ED256B9A4D424F378F152426FD9F8774=QBRE=1

Ad Blocker Test (Edited)

https://d3ward.github.io/toolz/adblock.html

The green items are those your protection detects and the red items are those it has not detected. My score was 70%.

Taskbar Freeze or not Working (Edited)

My taskbar suddenly stopped working on opening from Sleep and some of the icons at the far right disappeared. Normally a shutdown would cure it, but I tried the following and it worked fine.
Press CTRL + SHIFT + DELETE
The screen went blue for second, then my desktop came back fully working including my taskbar.
This key combination in Windows enables a user to terminate an unresponsive application.

Windows Update Shortcut on Desktop (Edited)

Right click any space on your desktop, panel shows - click New>Shortcut.

Enter "ms-settings:windowsupdate" without quotes into the location bar, click Next - panel shows - enter name of shortcut - "Windows Update" - click Finish.

All done - Windows Update shortcut is now on your desktop, click to see Windows Update panel at any time.

I have recently solved two problems that irritated me.
One was the tab screen opening with "about blank" and the other was Edge taking ages to open, hanging on a white screen.

Solution -
Open Edge, click the 3 dots at top right of the screen, then -
Settings>System and Performance.

1. "Use hardware acceleration when available" - set to OFF.
This corrected the "about blank" on tab opening, Edge now opens immediately with a Bing search tab.

2. "Startup boost" - set to ON. This corrected Edge hanging on opening - it now opens very quickly with no white screen lag.

A factor that can only be beneficial to the operation of Windows is to check the Background Apps and turn OFF all those which are unnecessary.
Windows default is that all these apps are turned ON.

When I checked my Background Apps there were 34 listed and all of them were ON !! I think that a Windows update did this, since I had edited the list some months ago.
I have now set only 14 turned ON.

Apps running in the background all take energy and slow down the computer and 34 is a lot of apps.

To see all the background Apps - type in "Background Apps" in the taskbar search and click open.

Windows 10 - Show Day and Date on Taskbar

Simple - just place cursor on top line of taskbar until the pointer becomes a vertical double headed arrow and drag it upwards until the day and date show under the time.

Zoom Screen - Windows (Edited)

Press CTRL + SHIFT + (+) to enlarge
Press CTRL + SHIFT + (-) to reduce

A spyglass icon shows on the URL bar. Click spyglass icon to see zoom panel.
I have my zoom set at 125%

Microsoft Edge (Edited)

An intensely annoying feature of Edge is a small black icon at the extreme top left of the screen on the tab bar - It looks like a small rounded square with a curved arrow pointing to the left. This is the Tab Actions Menu.

If you click this icon and accidently select on the dropdown panel "Turn on vertical tabs" all your horizontal tabs disappear and a single tab only shows at the centre of the screen - you cannot generate any more horizontal tabs.
Vertical tabs includes a small menu which shows down the L/H side of the screen.

Vertical tabs may have some obscure use, but not for me.

To get back to horizontal tabs - click the icon and select "Turn off vertical tabs"

Email Drafts (Edited)

Some emails do not have a print facility for drafts, Outlook and Yahoo are two examples.
In this case just press CTRL + P and the print panel will show.

Emsisoft Emergency Kit Scanner

https://www.emsisoft.com/en/tools/emergencykit/

The Emsisoft Emergency Kit Scanner includes the powerful Emsisoft Scanner complete with graphical user interface. It is an aggressive scanner. Scans the PC for Viruses, Trojans, Ransomware, Spyware, Adware, Worms, Keyloggers and other malicious programs. It even scans your drivers.

Emsisoft Free Emergency kit belongs in any user's PC toolkit since that's exactly what it's designed for.

Quick Scan does a good job in scanning the user's active programs and checking for malware traces. Lesser malware are usually found this way. In the case of a more virulent infection, the Malware Scan function will look into all the places malwares often infect.

Users can also elect to have the program perform a custom malware search: you can toggle to search for active Rootkits, scan your machine's memory, and so forth. Scanning in email data files is also possible, as well as in NTFS Alternate Data Streams.

Anything remotely suspicious will be quarantined, and you can see everything at a glance there: you can choose to mark and restore a file when you know it's a false positive. While quarantined items cannot damage your computer, you can still delete them entirely.

Emsisoft Emergency Kit is a handy tool to have when you want to ensure your computer stays protected: prevention is better than cure, and periodic quick scans will keep your machine safe.
EEK is a fully portable program, no installation is required to hog storage space. Just delete after use.

After installing the above link a shortcut is placed on your desktop.

Click it and a panel shows >click install > panel shows> at bottom of list click Start Emergency Kit Scanner> loads data base - takes a few minutes>EEK program panel shows - see image - choose your item and start your scan.

Impeccable - if you are selling or disposing of your computer, Bleachbit Shredder will erase your drives better than anything else. I used it to dispose of my previous computer - result - the drive was empty.

Hillary Clinton used the open source cleaning software BleachBit to wipe her computer systems clean of 30,000 emails during her court investigation some years ago "so even God couldn't read them,"

Bleachbit Cleaner and Avast Anti-Virus (Edited)

I have been using Bleachbit for very many years with no problems. I use it as a manual cleaner of selected items every night before shutdown.

The latest Avast AV update now detects Bleachbit as a threat containing virus IDP.Generic and places the program in quarantine. Bleachbit is now killed off.

Solution - Open Avast, click Protection on left side>Quarantine - you will find Bleachbit listed - click the 3 dots - panel comes up asking if you wish to restore the program - click YES and Bleachbit is now restored.

Click Menu>Settings>Exceptions and Bleachbit is now listed as an Exception and will no longer be detected as a threat.
IDP.Generic for Bleachbit is definitely a false positive.

Windows 10 Clipboard (Edited)

In all my 14 years of computer activity I have never used the clipboard.
Just to see what it is all about I enabled it.
Normal copying and pasting is by using CTRL+C and CTRL+V without the need for clipboard or anything else.

Disaster ! My copies were then shown on the clipboard using CTRL+C - a tiny panel with tiny printing, simply recording copied texts in series.
The mind boggles as to why anybody would want to store everything they copied. Utterly pointless.

My routine is to use the Notepad icon on my taskbar, a large panel (I use half screen) with the usual control features listed in the menu bar, when constructing a texting composed of part pasted elements. I use this method for most long texts.

The final text is then promptly dealt with under "Edit" - Select all">Copy. The copied text can then be transferred to anywhere I wish using CTRL+V.

Windows Notepad -
Click Start>Windows Accessories>Notepad
Right click Notepad>More>Pin to taskbar>use as needed
Notepad is a superb facility for composing texts.

Windows clipboard - rubbish.

Importing Another Browser's Passwords into Chrome

I had reason to import my Edge passwords into Chrome, but found only "Export passwords" listed on the Chrome dropdown.

Although Chrome includes the option to import a CSV file of your saved passwords from another browser, this option isn't visible by default.
You need to access Chrome's flags page, which lets you enable and disable various features. Here, you can also make the password import option appear in Chrome.

Type the following in the address bar and press Enter : "chrome://flags"

On the flags screen, put the cursor in the search box and type "Password import".
You should now see the Password import flag in the search results.
To enable this flag, click the dropdown menu next to the flag and select "Enabled"
"Import passwords" now appears on the Chrome dropdown.

Having created a CSV file on my desktop from Edge export passwords by clicking the 3 dots against "Saved passwords", I could then import my Edge passwords into Chrome.

Today, I have replaced my black ink cartridge, I try never to use the colour ink, however, today when I went to use the printer, it would not work. I am assuming, it is because I got a message saying the colour cartridge was empty.

My question, is, can I replace the colour cartridge with a black one, to make it work, as I do not have a need for a colour cartridge? TIA.

Lockscreen (Edited)

My login goes - lockscreen - sign-in - Desktop.
Generally no problems at all, but occasionally the lockscreen freezes and I cannot logon.
Have to shutdown and start again, when all is then perfect and back to normal.

OK its a problem that can be fixed with major surgery as can the disabling of the lockscreen, but I do not wish to challenge fate.

Solution - Press - CNTRL + ALT + DELETE
My login screen then appears immediately and all is OK to logon.

Enable or disable Taskbar Thumbnails using System Advanced settings (Edited)

Taskbar Thumbnails are minimised pictures, a snapshot of the open screen tab, which appear when the cursor hovers over the open tab icons on the taskbar. If you then move the cursor over the snapshot, the whole window appears on screen to show you what is running on that tab. If you then click it, the screen logs onto that window and completely displays it.





1.Press 'Win + X' to open the Windows shortcuts menu.


2.Click on 'System'


3.On the 'System' settings page, click on the 'system info' option appearing on the right- hand side.


4.Now select 'Advanced System Settings'.


5.In the 'Advanced' tab, locate the 'Performance' and click on 'Settings'.


6.In the 'Visual effects' tab, locate the following settings:


Enable Peek


Save taskbar thumbnail previews


Show thumbnails instead of icons


7.To enable the Taskbar thumbnail previews, select the boxes; while to disable it, uncheck the boxes.


8.Click 'Apply' and then hit 'OK' to save the changes.

Click image to view

Speccy (Edited)

For the technically minded.


Speccy is a simple program accessed by a shortcut on your desktop.





Speccy gives you detailed information on every piece of hardware on your computer. Save time trawling through your computer for stats like CPU, motherboard, RAM, graphics cards and more. See everything laid out for you in one clean interface.





https://www.ccleaner.com/speccy/download

Microsoft Windows Malicious Software Removal Tool - MRT.EXE (Edited)

MRT.EXE is the executable file for the Microsoft Windows Malicious Software Removal Tool. You'll find this file on every computer running the Windows operating system. Microsoft designed the Malicious Software Removal Tool to occasionally scan your computer for popular malware, viruses, and worms.





By default, the Malicious Software Removal Tool hibernates in the background and only runs once a month. You can also manually use the tool to run a Quick scan, Full scan, or Customized scan of your computer.


If the tool detects any infection, it removes it immediately and creates a report containing the number of files scanned, files infected, and files removed.





Winkey+X>Run>enter mrt.exe>OK>Panel click YES>mrt panel>Next>Quick scan>Next>scan starts


Takes 2-3 minutes on my PC.

Press key "Print Scrn" - first key after the F keys on top line of keyboard to screen shoot an image.





Click Paint icon on taskbar or select Paint from Menu.


Click Paste - hold mouse left key down and move image to centre of screen.


Click Crop - hold left mouse key down and trace round the image you want to save - see dotted outline.


Click Crop - image selected moves to top L/H corner of panel.


Click File - then "Save as" - select JPEG.


"Save as" panel shows - select the file to save the image in from L/H column.


Enter file name for image - Save.


Your saved screenshot is now in the file you selected as an image.

The Paint screen is used to save screenshots.
1. Click Start - taskbar bottom left.
2. Scroll to Windows Accessories - expand to Paint - right click - click More - select Pin to Taskbar.
Done.
Taskbar icon can now be clicked to show Paint screen.

Regardless of what some "experts" think, defragging is highly beneficial to keeping your computer clean from becoming progressively fragmented and slow.

You can of course use a third party program like Auslogics - https://www.auslogics.com/en/software/disk-defrag/ - defrag is quick.


I use Auslogics on demand.

Or let Windows defrag your computer - recommended but slow because it optimises the drive.





Windows -


Search - taskbar bottom left - enter "defrag" - click Open.


Panel shows - you can analyse or defrag=optimise manually.



To schedule a defrag click Change Settings.


Enter the details shown on the image - weekly is adequate - click OK - done.


Windows will now defrag weekly.

Facebook and Google's new plan? Own the internet (Edited)

This is a revealing (non techy) article about long distance Internet data traffic, who owns the cables, and why. Useful general knowledge for the tech-minded.

https://www.wired.co.uk/article/facebook-google-subsea-cables

Windows 11 has just been panelled on my updates. It seems to imply that Windows 11 will simply be a normal Feature update.

More of a curiosity than a tip, but it is worth a mention in case members get mouse trouble.





For no reason I could see, my computer suddenly developed cursor/mouse trouble.


Typing text did not show up immediately, but suffered a delayed action before it showed.


Highlighting by holding the mouse L/H key down did not work.


Using the page slider was jumpy as was the mouse scroll - instead of scrolling it had delayed jumps.


Even selecting items with the cursor did not work.


This all happened on the Internet, whatever browser I used, but offline Skype worked perfectly, as normal.





My PC was almost unusable.





The web said if restarting and/or shutdown did not cure it, to try a different USB port with the mouse plug.


I unplugged my keyboard and mouse from the PC USB sockets and swapped them round, then restarted.


BINGO !!! It worked, my mouse is now doing everything perfect again and all is back to normal.