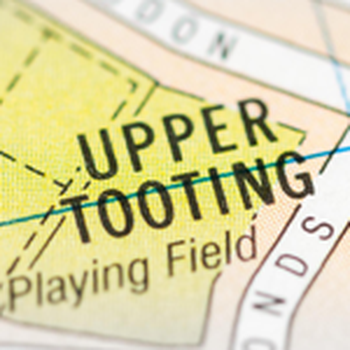 Upper Tooting
Neighbourhood loop for Upper Tooting, Greater London
Open Loop 239
Date: 13.01.2023. Time: 11:00

Location: Sprout Community Arts, 74 Moyser Rd, London

Borrow a work of art for FREE This exciting initiative by Sprout Arts allows people to borrow a work of art for six months as part of the Sprout m...

Furzedown Project's Christmas Disco Party

Date: 02.12.2022. Time: 17:00

Location: 93 Moyser Road

Everyone is invited to join The Furzedown Project's Christmas Disco Party on Friday 2nd December - 5pm to 8pm This fun festive event is open to al...

Date: 20.11.2022. Time: 13:30

Location: Sprout Arts

Learn how to take beautiful photos of food - this special food photography workshop with Derek Lomas is on Sunday 20th November 1.30 to 4.30pm in S...

Date: 17.11.2022. Time: 19:00

Location: Sprout Arts

FREE Sewing Workshop with Nabila Wassem How to Repair your Clothes & Renew your Wardrobe Cloth has value: let's Recycle it! Come to the first of ...

Learn how to dance the Charleston!

Loving Strictly Come Dancing already and want to pick up a few dance steps?

Come learn the most popular of styles, the Charleston, with an authentic and free-ing twist every Monday 7pm at Off the Rails Dance Studios!

Trained by the SCD Charleston choreographer Jenny Thomas, Jeff knows a thing or two in bringing out the best in you, even if you haven't danced before. Move and groove like YOU, enjoy and embrace what your mama gave you, dance like no one is watching.

Search for @JeffatOTR on Facebook for more details: https://www.facebook.com/JeffAtOTR/

Or follow the link to book: https://offtherails.studio/book

Hi my husband has carpal tunnel syndrome and vikings disease in both his wrists and palms.
I moved in a new place with messy garden it's a large _ish sized private garden.

I can't afford to pay a proper gardener. Is there someone who can help out?
Or use our space for their makeover accounts for socials etc?

Anyone interested in Disco, go to www.discodanceclub.co.uk for more details.
Tickets £10 next one is on the 17th September.

WANTED -Volunteers for Vaccination Centre on Mitcham Road, Tooting .

159 Mitcham Road SW17 9PG -opposite Bickersteth Road
The centre will become very busy in September with
- Polio vaccination for young children
Flu jab for those eligible
and from 12 September, the 4th Covid vaccination for age group 50 to 74 and of course, anyone over 75 who have not yet had their fourth jab
Volunteers are for marshalling duties in two shifts 9-1pm and 1pm to 6. -or any couple of hours you can give on a regular basis.
Please contact Site Manager Nirav Dave on 020 8049 6640 or email him on
Nirav @pearlchemistgroup.co.uk -with any enquiry you may have.

Do cyclists, moped riders and motor cyclists have some kind of dispensation that allows them to ignore the keep left signs on Trinity Rd, near Broderick Road??

Just been to the Parade Fish Bar, without a doubt, the BEST fish and chips in the area!!, if you have never tried it, I would really recommend you do!!. I have been there many times and never been disappointed!!

Furzedown Project Wellness Open Day & Disco

Date: 10.06.2022. Time: 10:00

Location: Furzedown Project, 91 Moyser Road

A special open day with lots of activities and workshops - for everyone interested in finding out more about The Furzedown Project. A great chance ...

Date: 18.06.2022. Time: 10:00

Location: 6 Chillerton Road

We will be having a special plant sale outside 6 Chillerton Road on Saturday 18 June. With a wonderful selection of plants including sunflowers, to...

Date: 01.07.2022. Time: 19:00

Location: Chillerton Road

This will be a wonderful evening of live music, starring acclaimed singer-songwriter Jennifer Owens who will be supported by talented local musicia...

Date: 12.06.2022. Time: 17:00

Location: Furzedown Rec

Wandsworth Art Fringe presents Opera in The Park - with Rogue Opera performing the big tunes, the tear-jerkers, the crowd-pleasers and, of course, ...

Date: 12.06.2022. Time: 13:30

Location: Sprout arts

Photographing Food at Home Workshop with Derek Lomas is on Sunday 12 June 1:30 - 4:30pm An introduction to natural light and flash light food phot...

Sopranos Life Drawing @RicksDiningRoom

Date: 12.02.2022. Time: 13:00

Location: Rick's Dining Room, 122 Mitcham Road, Tooting

New life drawing sessions run by Drawing with Sound are starting this Saturday lunchtime 1-3pm at the lovely Ricks Dining Room in Tooting! The the...

If you joined Scooploop in the early days, you may not be aware of all the loops that are available. You can see all the loops here: https://bit.ly/3skoHKJ

Furzedown lights & celebrations

Date: 08.12.2021. Time: 15:00

Location: Mitcham lane

Christmas tree lights, carols, treats & cone decorating today in furzrdown

The Granada Tooting, the only Grade I listed cinema from the 1930s in the UK, thanks in no small part to the grand exterior, but mainly the eye wateringly astonishing interior.
https://bit.ly/3pBD5wU

Mon-Thurs: 8am-10:30pm
Fri-Sat: 8am – 11:30pm
Sun: 8am – 10:30pm

https://tootingmarket.com/

Commuters from Tooting could be facing disruption on the Northern Line this weekend as plans for strikes are still on.

https://tooting.nub.news/n/tooting-northern-line-set-to-be-affected-as-part-of-london-underground-strikes-this-weekend

Walking partner for mornings. (Edited)

August 2022 -I am still looking for a walking companion in the Tooting area . Week day mornings between 9 am -12.. I am not interested in travelling to join a group.. A walk at a fairly fast pace for 20--30 minutes when weather is clement.. I live in Tooting Graveney not far from Amen corner. Please private message me with a phone number if you are interested.

Morning all - help to keep your local loop active. (Edited)

Post anything that you think will be of interest, or be helpful to your neighbours.
Click here to see your closest neighbours: https://www.scooploop.com/local/closest-neighbours
Scooploop - Your Community and Networking Site

Greetings from the new moderator.

Welcome to this loop if you are a new member, and hello if you are an existing member*. There is much to see on Scooploop, so take the time to look around. The loops cover a wide range of interests, here is a link to all of them: https://www.scooploop.com/loops/?tab=all
You will see in the top right of each loop's image whether it is open or private. You can read the contents of open loops, but you cannot comment. To comment you have to join the loop by clicking on the join button. Whether you can join a loop or not may depend on the moderator, so you may join immediately, or have to wait for acceptance. Be aware that some loops may have a reason to not accept new members.

*If you have been a member for some time, have a look around and you will see that there is much that is new.

Kid's Halloween Disco at The Rose & Crown

Date: 28.10.2021. Time: 14:00

Location: The Rose & Crown, 140 Tooting Bec Road

This will be a scream for all the family! The Rose & Crown are holding a FREE half-term Halloween Kid's Disco on Thursday 28th Oct 2021 at The Rose...

Date: 18.09.2021. Time: 11:00

Location: Moyser Road

Plastic-Free-Furzedown are delighted to launch their Furzedown Recycling Champions Programme on Saturday 18th September from 11am to 1pm, outside B...

Date: 18.09.2021. Time: 10:00

Location: Furzedown Project, Moyser road

Come along and treat yourself - and help raise money for Furzedown Project

Hi I'm looking to get a vaccination (2nd dose) ASAP (before 12 /08th) and my 1st dose (Pfizer) was only 6 weeks ago so I wanted to ask if anyone knows a walk-in center where they agree to vaccinate before 8 weeks please in the area or not too far
Thank you

Hi,I'm selling lot of item for baby 40£
Include :
• play mat with bal
• bambo chair
•gro egg temperature room
•sit me up + a lovely mat with
•buggy board with no Connector
If anyone interested send me a dm
Collection in tooting

Also have 2 pram a selling separately

Next food bank drop-off Saturday, 26th June at 175 Boundaries Road, SW12 8HE

Dear All,

We are back! there's still time to buy a can of beans and pop along.



Commonside Community Trust which provides daily lunch club meals for the elderly and vulnerable and is an outlet for Wimbledon food bank urgently needs donations of the following items: -





Cans of soup, beans/spaghetti in sauce, tomato and pasta sauce





Rice pudding and custard





Tea and coffee and sugar, and packets of biscuits





Long-life juice/squash





Ketchup and other bottled sauces





Jam





Instant Mash





Chocolate/ snacks





Cereal





Pasta, rice and noodles





Plus fresh fruit and vegetables





If you wish to organise your own collection from your street and act as a drop off point for the surrounding area, it's really simple. Just message your road and give them a date and time slot when they can drop off donations to you. Direct message me with your details and let us know when you would like us to collect from you.





We are aware that sadly many more foodbanks are operating now since we started these collections 14 months ago, and hope that you will be able to donate. Thank you for your continued support and we look forward to seeing you at 175 Boundaries Road.





Kirsten

Found a blue mountain bike style adults bike outside my front gate this morning
Message me if you've lost your bike

Plant Sale - raising money for local charities

Date: 30.05.2021. Time: 10:00

Location: 6 Chillerton road

We are holding a spectacular PLANT SALE, raising money for local causes - on Saturday 29th and Sunday 30th May from 10am to 2pm - spring bank-holid...