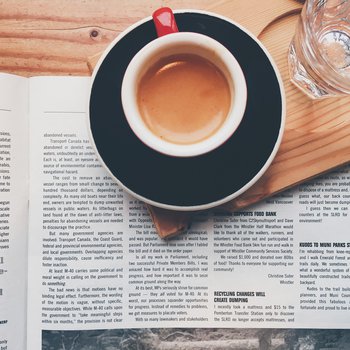 Current Affairs and Politics
Discussion group fielding the topics of the day. We're looking for intelligent insight.
Open Loop 64
Johnson wanted to have (Edited)

a tree house built for his son Wilf in the grounds of Chequers with, wait for it, bullet proof glass, at an estimated cost of £150,000 hoping the cost would be met by Tory donor Lord Brownlow. (Don't forget the decoration of his No.10 flat).
https://www.lbc.co.uk/news/boris-ducks-questions-over-150-000-bulletproof-treehouse-he-wanted-for-son-wilf/

Roe v Wade US abortion law overturned

Abortions in the US haven't actually been banned nationwide. The ruling means that each State can decide their own abortion laws, including a total ban.
Could this ever happen in the UK?

Johnson interviewed on Sky News

states Train drivers are on £59,000 some on £79,000 and they want to go on strike" @BorisJohnson tells @SkyNews
Another Tory that twists the facts to suit their agenda. Train drivers have not been on strike. They are in ASLEF the train drivers union. which hasn't called for strikes. They can't work safely because RMT workers which comprises support workers have been striking.

Is Labour better with the economy?

I have resisted quoting any Guardian articles, due to the inevitable bun fight that will ensue, so I have looked for data involving the government's own figures.
There are many articles which shows the truth that Labour have presided over more surpluses than the Tories. Here is one of many…
It's good Tory PR that has ingrained the 'fact' that Labour is poor with finances. Labour really need to fight back about this.

https://www.taxresearch.org.uk/Blog/2021/06/24/the-tories-have-always-borrowed-more-than-labour-and-always-repaid-less-they-are-the-party-of-big-deficit-spending/

Real businesses telling real brexit stories…

A non political article merely collating details of businesses and their negative experiences of brexit…..
Enjoy….

https://www.theguardian.com/politics/2022/jun/25/what-have-we-done-six-years-on-uk-counts-the-cost-of-brexit

No surprise (Edited)

The Conservatives lost their Tiverton and Honiton "safe" seat in yesterday's by election. The LibDems overturned a 24,239 that's 24,239 majority a 29% swing away from the Conservatives. It's the biggest swing in any election since George V1 was on the throne.
Johnson, interviewed in Rwanda stated "voters are concerned about the cost of living, inflation and fuel prices". He's really from the planet Zog if that's what he thinks.
The Tory candidate Helen Hurford hid herself in a dance studio after the election result was announced rather than face awkward questions from the press. It would have been woefully embarrassing had she faced the press!
Oliver Dowden, the Tory Party Chairman has resigned. The Tory Party is in complete disarray.
Labour retook their former Red Wall seat in Wakefield. No surprise there. Labour voters realised the error in their ways.
More here.
https://www.indy100.com/politics/tory-lost-by-election-hid-dance-studio

Former Tory Chairman (Edited)

Chris Patten says Johnson's election victory leading the Tories at the next general election, (yes, and the moon is made of cheese) would be a disaster for the Tories and more importantly, the UK
https://www.independent.co.uk/news/uk/politics/boris-johnson-chris-patten-conservatives-b2105761.html

The Less You Talk About Westminster...

"Boris Johnson has dismissed as "crazy" suggestions that he'll resign if he loses the by-elections in Tiverton and Honiton and Wakefield.

Speaking to reporters before he flew to Rwanda for the Commonwealth summit, the prime minister was asked how much responsibility he'd take if the Conservatives lost both seats.

He pointed to last year's Tory win in the Hartlepool by-election, saying governing parties did not usually win by-elections, especially in mid-term. He has also said he'll be watching the results "with interest".

With expectation rife that losing both seats could further undermine the PM's beleaguered leadership, the Conservatives have been careful to manage expectations ahead of tonight's declarations.

Asked what he thought of suggestions that the 1922 Committee of backbench Tory MPs could change party rules to engineer a second vote of confidence in his leadership, Johnson said the less you talked about Westminster issues, the more you were serving the country,"

Unfortunately for Boris, many voters want to talk about Westminster and want you removed.

Your thoughts....

There has been nonsense put out by the right wing media (and unfortunately taken up by some SL members) of why Lord Geidt felt it necessary to resign. It had nothing to do with steel tariffs. Read here.
https://www.bbc.co.uk/news/uk-politics-61847902

The INjustice Secretary's plan to abolish rights set out in the ECHR. A great video here explaining it's merits.
https://youtu.be/ptfmAY6M6aA

Is the day Johnson will get the message when, according to polling guru John Curtice the Tories are set to lose by elections in Wakefield and Tiverton & Honiton. I wonder what excuses the Tories will spout out. None that will get away from the fact that their days are numbered in my opinion.
https://www.huffingtonpost.co.uk/amp/entry/boris-johnson-facing-double-defeat_uk_62b402ede4b0c77098b74b92/

Michael O'Leary (Edited)

Chief Executive of Ryanair "This Government couldn't run a sweet shop".
https://twitter.com/bestforbritain/status/1539170022295277568?s=21=q8VB8axkNGW-ANvjtdkm3w

Oh dear! (Edited)

Mr Gove. Overdone the sherbet? be it in liquid or powder form. 🤣
https://twitter.com/johndalton6011/status/1524689901584850944?s=21=q8VB8axkNGW-ANvjtdkm3w

It mysteriously disappeared from the Times first edition, never to be seen again.
Very suspicious……

Colombia votes in a left wing president for the first time

Not sure if this will be allowed as it's not UK politics, but it's significant as I think it's the first time ever Colombia has not voted far right conservative.

https://www.theguardian.com/world/2022/jun/20/former-guerrilla-gustavo-petro-wins-colombian-election-to-become-first-leftist-president

Labour accused of hypocrisy over steel row that led Lord Geidt to quit

Labour has been accused of "two-faced" hypocrisy over its stance on the steel deal at the heart of Lord Geidt's resignation.

Angela Rayner, the party's deputy leader, said on Thursday that Boris Johnson's ethics adviser walked out because the Prime Minister "made a mockery of the ministerial code".

However, it is understood that the resignation came over the Prime Minister's plans to keep tariffs on foreign imported steel to protect UK firms, which the Labour party backed in the Commons the previous day. Oops!

His resignation letter revealed that he thought the policy would break the ministerial code, which Boris Johnson admitted "might be seen to conflict with our obligations under the WTO [World Trade Organisation]".

However, Labour has been accused of being hypocritical in backing the resignation over the same steel policy which it supports.

A Whitehall source told the Telegraph: "The Government makes no apology for standing up for British jobs.

"Labour's position is highly hypocritical. Bill Esterson stated in black and white that there should be emergency legislation, and that they would support it.

"This two-faced approach won't work."

Jacob Young, a Conservative MP representing the Red Wall seat of Redcar in the North East, and whose grandfathers worked in the steel industry, told the Telegraph: "This is more rank hypocrisy from Labour.

"They now attack the Prime Minister for wanting to protect our steel industry, something they used to claim they wanted. In the same week as they back rail strikes that will hit commuters. Labour are no longer the party of the workers."

Last June, the Trade Remedies Authority (TRA) recommended the UK cut its tariffs in half over foreign steel because there was no "legal basis" for extending them, and gave the Government until the end of this month to respond.

Bill Esterson, Labour's trade minister, called for emergency legislation to amend regulations to keep the tariffs when the cut was proposed.

Nick Thomas-Symonds, the shadow international trade secretary, on Wednesday called on ministers to keep tariffs which would protect the UK steel industry.

Penny Mordaunt, a trade minister, told MPs on Wednesday that they were "expecting a decision very shortly".

Boris Johnson, in his reply to his advisor's resignation, said that consulting Lord Geidt was to "seek your advice on the national interest in protecting a crucial industry".

"This has in the past had cross party support. It would be in line with our domestic law but might be seen to conflict with our obligations under the WTO.

"In seeking your advice before any decision was taken, I was looking to ensure that we acted properly with due regard to the ministerial code.

The TRA responded to Lord Geidt's letter by saying that the Government holds "full decision-making authority in relation to the case".

It said that specific findings were carried out "under the Government's direction" and were provided at the start of this month, but these only contained analysis, rather than specific recommendations.

Carole's win proves Russian involvement in brexit…. (Edited)

It amazes me that no one is talking about this landmark court case from last week.
Her win shows that Banks was involved with the Russian government.
These are legal facts.
Now all we have to do is get the dots joined up as to why Johnson won't publish the Russian dossier.
Please do read….

https://www.theguardian.com/uk-news/commentisfree/2022/jun/19/arron-banks-set-out-to-crush-me-in-court-instead-my-quest-for-the-facts-was-vindicated

I found this so sad and utterly depressing. There's no easy answers but I can't help thinking all the money we've supposedly saved through Brexit somehow hasn't arrived at the door of the NHS.
Ambulance waits: 'Can you please tell them to hurry up or I shall be dead' https://www.bbc.co.uk/news/health-61791151

Mishal Hussain interviewed Liz Truss on the BBC Today programme. Tried to compare the breaking the rules of the Northern Ireland protocol trade agreement with Russia breaking the rules of war.

About those in power.
Excuse the language

https://vm.tiktok.com/ZMNN58b22/?k=1

The flight to Rwanda due to have taken off last night carrying asylum seekers was stopped at the last minute by European Court of Human Rights deeming the move illegal.
https://www.bbc.co.uk/news/uk-61806383

Dramatic 11th hour intervention by ECHR…

Thank goodness for the ECHR. The government plan to send migrants to Rwanda is obviously dodgy somewhere along the line for the courts to halt it.
It's yet another major embarrassment for the government too. Look out for some knee jerk reactions against the ECHR, which, by the way, was the brainchild of Johnson's hero, Churchill.
And before anyone asks, it's nothing to do with the EU. However, that won't stop the Daily Mail readers……
All in all, a wonderful win!

Today 14th June I've dated title as you probably won't see this post until tomorrow (Edited)

Is the fifth anniversary of what was, the most disgracefully avoidable catastrophe that was The Grenfell Tower Block fire. Totally avoidable but for the greed of companies cutting corners, and government failures to ensure safety measures were upheld and adhered to. Not one person thus far has been brought to justice. It's worth noting that the cladding company is/was a major Tory Donor.
https://news.sky.com/story/grenfell-anniversary-what-have-we-learned-from-the-inquiry-so-far-12633066

61,000 people in the UK own 3 properties so will receive a £1,200 windfall which they're vaguely encouraged to give to charity. If they feel like it.
That's 73 million pounds of tax payers/our money. SEVENTY THREE MILLION

Is everyone ok with that?

Agreed to,and signed by our government and was stated by Johnson to be part and parcel of an "oven ready deal" with the EU, is now set to be broken illegally by that same government. This won't end well.
https://twitter.com/peterstefanovi2/status/1535914228481409025?s=21=i6XG8ZHnF1ZWpoMvEvBp1Q

The balanced view about brexit…

With FACTS….I think the idea of breaking the issue down to a number of areas, and examining each one in turn, is a fair way of doing it.
What do we think?
https://www.theguardian.com/politics/2022/jun/12/is-brexit-working-four-key-tests

Johnson's track record not looking great. Has Boris Johnson met his pledges? https://www.bbc.co.uk/news/uk-politics-58401767

Has Taking a Knee lost its impact?

When sports teams first started Taking The Knee as an anti-racist gesture and in support of the Black Lives Matter movement, a few racists booed, but most of the crown applauded.
But now as the players go down most of the crowd are jeering. Not because they've all become racists but because the gesture has had its day and no longer has the desired impact.

Blatantly announcing that the millionaire donors OWN the Tory Party.
https://twitter.com/haggis_uk/status/1533836861361250310?s=21=Paociy7QjRHmG8sQy9LMFg

Have you changed how you vote?

Given all the political turbulence of recent months I started thinking about the next general election. It's probably pretty obvious that I'd like to see a change of government but that will require a lot of people to switch their vote. My voting history has been almost entirely stable over half a century. I'm just curious to know if people here vary who they vote for, or whether they stick to one party? I'm also curious about how many people read the actual manifestos of the various parties?

https://www.theguardian.com/uk-news/2022/jun/05/prince-charles-hope-uk-avoids-bickering-after-jubilee

Hannan was one of the 'intellectual' architects of brexit. He said famously in 2015: 'No ones talking about leaving the single market or the customs union…"
However, he accepted a peerage for the brexit he is now complaining about.
Oh well….what do others think? Am I detecting a slight groundswell against brexit finally?

Has anyone else noticed than in the past week or so quite a few high profile people have tested positive, plus several people I know personally.
Is anyone else wondering what is going on and feel we are not being told things which we are entitled to know?

In Spain? It helps if you have an Irish passport.
https://www.thelondoneconomic.com/travel/travel-news/irish-passport-holders-sail-through-as-brits-left-fuming-in-huge-queues-in-spain-325085/

Good morning everyone. Sylvia messaged me about a thread she wanted approved but it seems to have got lost in cyberspace so I have started it for her. Sincere apologies to Sylvia and I hope we all enjoy her thread.

Crowd boo Boris (Edited)

But cheer Sadiq Khan and Harry and Meghan

https://www.independent.co.uk/news/uk/politics/queen-jubilee-boris-johnson-booed-b2093324.html?amp

Children, (and adults of a certain age, myself included), have been brought up learning and using the metric system. Johnson, in what has been described by the CBI and other bodies, has decided to take the retrograde step of reverting back to the imperial system. Utter madness.
https://metro.co.uk/2022/06/03/asda-boss-brands-return-to-imperial-measurements-utter-nonsense-16763135/

Crowds were heard booing loudly as Johnson and his wife Carrie were entering St.Paul's Cathedral this morning for the Queen's Jubilee service.
Video included in link.
https://metro.co.uk/2022/06/03/boris-johnson-met-with-huge-boos-as-he-arrives-at-st-pauls-cathedral-16762669/

Pleased to see the Police act so quickly but why can they not do similar on other occasions

https://www.dailymail.co.uk/news/article-10878109/Royal-security-alert-police-tackle-four-men-floor-break-barriers-at.html

Crates of Prosecco being delivered to the Cabinet Office yesterday afternoon with an official at the door showing them in.
https://twitter.com/louisdegenhardt/status/1532030938301050881?s=21=Or_CiFQrD5FHpWlTg7xXOg
Then this update

UPDATE: Cabinet office say an order was mistakenly placed for delivery to Cabinet Office instead of another non-government address.

Prosecco "being taken offsite and will not be consumed on the premises"
These people are running (supposedly) the country!!

The Jubilee and what will other members be doing

As the thought of a president Johnson or Farage fills me with dread, rather late in life I became the mildest of mild monarchist so see this week as an excuse to get into the swing of things and have a great time.
We have two street parties to go to and I'm sure my two granddaughters, age nine and eleven will dress up in pretty princess party frocks and have a great time. My two eating machines (grandsons) will stuff themselves silly with party food and then twist my arm and demand we go to the park for a kickabout. Then it's into the cricket club to celebrate QE2s reign as the Australian Queen with a couple of pints of Fosters.

The Tobias Ellwood article in full… (Edited)

A statement of the bleeding obvious perhaps?
Refreshing stuff nevertheless, given that it has come from the Tory party itself, and therefore can't be trashed, by some on this site, as ranting by left wing remainder loonies……

https://www.politicshome.com/thehouse/article/we-can-upgrade-brexit-and-ease-the-cost-of-living-by-going-back-to-the-single-market

Here are the brexit benefits…..

After consulting Express readers for 'Brexit Benefits' these are the top ideas selected by Jacob Rees Mogg….
What do readers think of this list?