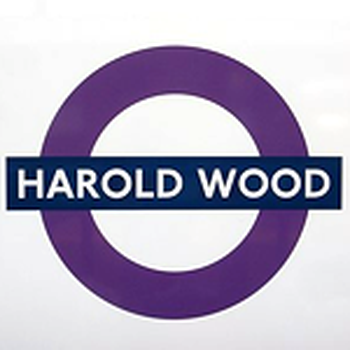 Harold Wood
Neighbourhood loop for Harold Wood, Greater London
Open Loop 85
Just in case anybody is looking forward to the April Dinner Date, due to some clashing dates, there wont be one…..
However, there is a quiz evening at the Deer's Rest on Tuesday 26th April that quite a few of us are going to. All are welcome as the evening is in aid of the Deer Aid charity. Food available from the normal menu and there will be £2.00 fee to enter into the quiz. Here is the flyer for it -

September Dinner Date Thursday 16th September 2021 7pm

Okay, I've given in and booked places for a Chinese meal at - The Welcome Inn in Hornchurch.
I'm sure you all know where this is already, but here is the address anyway -
49, High Street Hornchurch, RM11 1TP.

The restaurant doesn't seem to have it's own website, so I can't post a menu. They do takeaways and you can find a menu online, but I'm not sure how up to date they are.

All these buses go through Hornchurch – 165, 193, 256, 248, 256 and 372.

So, does anybody fancy this? xx

This discussion is now closed.

July Dinner Date Thursday 15th July 2021 at 7pm
Tables are provisionally booked at
Kervansaray, 66 MASEFIELD CRESCENT , HAROLD HILL, ROMFORD , RM3 7PB
Easy accessible by bus -
174, 496, and 499 stop very close. If you are approaching from Romford direction, you need Gallows Corner stop, which is the first stop after the bus rounds Gallows roundabout, (stop GL).
From the opposite direction, you need the Masefield Crescent stop, (stop GF).
Limited parking in the street.
I think you will find the menu here -
https://kervansaray-haroldhill.co.uk/Menu-1.html
Who would like to go?

Redbridge Museum is collecting stories about life in the London Borough of Redbridge during the coronavirus pandemic.Your Stories will help to document the impact of the pandemic on our borough and will form part of the collections at Redbridge Museum and Heritage Centre.

If you have photos or videos, diaries, artwork, or a story to tell, please contact redbridge.museum@visionrcl.org.uk

I love to shop online for many things. However, I rarely buy clothes online. I would love to because I have found some really nice clothes online that I can never find in the stores. I don't buy because I'm just afraid the clothes won't fit. I don't want to waste my time for returning/exchanging them. Do you buy your clothes online? What websites do you use? And what do you do when clothes you've order just don't fit?

NEW RULES ON MOT TESTING


The Department for Transport have announced that any cars and vans due for an MOT from 30th March 2020 will have their MOT extended by 6 months.




You do not need to do anything to extend your vehicle's MOT expiry date if it's on

or after 30 March 2020. However, vehicles must be kept in a roadworthy condition and drivers can be prosecuted if they drive an unsafe vehicle.




Your vehicle will be automatically given a 6-month MOT exemption.


This will extend your current MOT expiry date by 6 months.




Example: Your vehicle's MOT was due to expire on 3 April 2020.




This will automatically be extended to 3 October 2020.


You will need to get your MOT by this date.




This will allow vehicle owners to continue to be able to get to work where


this absolutely cannot be done from home or do essential shopping.




If your vehicle tax is due, you can tax your vehicle as soon as your


MOT due date has been updated.

A useful and worthwhile service for those unwanted real Christmas trees rather than throwing them out with the rubbish.


Picked up a leaflet from St. Francis Hospice about their Christmas tree recycling service.


St. Francis Hospice will collect & recycle your real Christmas tree.


Collection from all Havering postcodes on Saturday 11th & Sunday 12th January 2020.


Register your tree by 8th January at www.sfh.org.uk/tree-recycling

One of the family's cats recently went missing. Luckily, just when all hope had nearly been given up of finding him, he's been found after nearly 2 weeks of being locked in a shed while the owner had been away on holiday. Fortunately, someone looking after that family's pets had seen the lost poster, had to go to the shed for something and found the cat inside. Very weak but alive. At this time of year, when we're packing away our garden furniture etc. for the winter, please spare a few minutes to double check out any sheds, garages, outhouses etc before locking up, in case where one of our furry friend's curiosity might have got the better of them. This lucky little black cat's used up a few of his 9 lives !.

Just seen this on the Havering-Travel Updates.

"Gallows Corner flyover will be closed for essential re-surfacing work by Transport for London from Monday 19 August - Friday 23 August and from Monday 26 August - Friday 30 August, between the hours of 9.30am and 8pm.

TfL are warning of possible delays in the area and advise drivers to plan ahead and use alternative routes where possible.