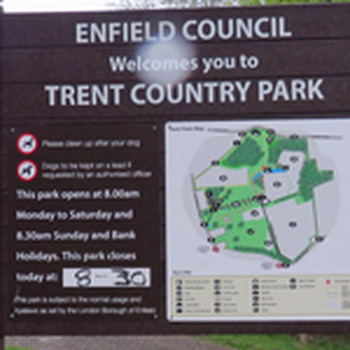 Trent Park
Neighbourhood loop for Trent Park, Greater London
Open Loop 66
Mother's Day Cards For Sell By A Photographer

Mother's Day Sunday 14th March. The Countdown Begins. Mother's Day is around the corner so now is the time to decide on a lovely card for your Mum. I understand it can be a hard choice, so I'm here to make things easy. Here are some of my favourite Mother's Day cards which your Mum is bound to like. Left blank to add your personalised message.
Individual Price £2.50. 105 mm x 150 mm. To place an order send me a message. Please note the watermark will not be printed.

I wonder how do you spend your time right now, how you replace things you've been doing before lockdown (ex. going out with friends, to the cinema, pubs etc.). What are you doing instead?

Retromixer-creates a mixer tap from two separate ones...

I ordered this but it doesn`t fit my taps.They are too close and too wonky. The company have refunded and sa..."give it away don`t send it back"...any takers? Read about it here... https://retromixer.com/collections/retromixer

This discussion is now closed.

Date: 19.11.2020. Time: 19:00

Location: Online

In 2011, How to Be a Woman, Moran's fresh take on modern feminism was met with critical acclaim and was hugely popular with readers for its frankne...

Wrap Up London starts 9th of November

Wrap Up London is annual coat collection campaign. This year, Wrap Up London will look a little different due to the COVID-19 pandemic, but is needed now more than ever. The main coat collection will take place in Safestore locations across London between 9th – 14th November. The collection spaces are Covid-19 safe and have track and trace in place. We ask donors to wear their masks when donating coats and also maintain social distancing. Donors can drop their coats to the coat collection points whilst out exercising, on the school run, or on the way to do an essential shop.
Please join this great initiative. Check out all info and your nearest collecting points: https://www.handsonlondon.org.uk/wrap-uplondon/

Comedy On The Terrace At Ally Pally

Date: 10.09.2020. Time: 19:30

Location: Alexandra Palace

London's largest beer garden just got a whole lot funnier. Every Thursday night The Terrace will welcome some of the UK's finest stand-up comedy ta...

Oak Hill Bowls Club have launched their new website at oakhillbc.co.uk .


Please take a look and see the appeal of the game for all. It's image is that it's a game for the elderly but that is just not so. We encourage and welcome all ages including juniors and indeed we have junior members from age eight onward, and an association with East Barnet School too. Lawn Bowls is for everyone. Great sport, gentle exercise, social and fun. Come and see us and give it a try.

https://www.southwalesargus.co.uk/news/18409121.asteroid-pass-earth-tomorrow---everything-need-know/

New Group: Womad/World in London/World on 3

For music enthusiasts with a stress on international `World` music. Post your faves -Traditional, Not-quite-Traditional,& Distinctly NOT traditional! International folk music, Modern ethnic music, World inspired techno/rock & other genres, your fave world music artistes & DJs......

Recent attacks on Cats in Essex.

https://www.itv.com/news/london/2020-03-05/police-investigating-series-of-attacks-on-cats-in-essex/?fbclid=IwAR3IzYX1mlJn-7Hz2cyOBvd2KvjuG-HA3uuyBO-iTP4i7WvRCJpPQ4Izi9E

Date: 14.03.2020. Time: 10:00

Location: Alexandra Palace

It's easy to think that being a vegan is all about what you can't have, but at Vegan Life Live, we're here to show you just how much is on offer. T...

Date: 01.02.2020. Time: 09:00

Location: Oak Hill Park

Please register before your first run and you only need to register once. Don't forget to bring a printed copy of your barcode. All details are on ...

WARNING!!!


I have just been notified about a post at on Nextdoor at the weekend by a lady, who was out walking around 6pm on Northchurch Road in De Beauvoir, N1. She noticed two white men with a large, unmuzzled brown dog, taking photos of a ginger cat from behind a van. They had the dog's muzzle in their hand. They then went and grabbed the cat. The lady stepped in and, pretending the cat was hers, asked what they were doing with her cat and they handed him over.





This is very worrying and suggestive that these men had bad intentions towards the cat. My friend, who forwarded the post to me, lives in the area and is trying to get more information. I will also contact Hackney's dog warden who knows a number of the dogs in the borough. Please forward this post to dog walkers you know in this part of Hackney and the surrounding area and ask if they know who these men and the dog might be.
I know it`s not in the immediate area but near enough for them to travel here!!

Burning car-M25 Boxing Day-26th Dec.

We passed a dramatic fire on the opposite carriageway of the M25 on Boxing Day! We were headed out East towards Waltham Abbey/Cross and the fiercly burning car seemed to be on the hard shoulder (going towards Potters Bar & St Albans) cars whizzing by it at that point. Emergency services could be seen approaching after a short distance but hadn`t got there when we passed.
BUT I cannot find any information about what happened. All reports seem to be for other incidents( 18th Dec,28th Nov, even yesterday 27th) NOT the one we saw on 26th.
Anyone found/know any information?

working spaces in High Barnet area

Hi all! I'm able to work remotely 2 days per week but it's quite hard with a 2 y o baby and nanny at home, so I need to find a place where I can stay for 6 about hours, have wifi and a bit of privacy as I have to make some calls.
Do you know any place like this nearby? Maybe some caffee, library or shared office spaces?

I'm considering getting a personalised book about Xmas for my daughters as a Xmas present and wonder if anyone can recommend a company to do it? There's a lot of them on google but would welcome a personal recommendations.

Wanted-old carpet.Will collect locally.

Doesn`t matter if it`s a bit grubby.It`s to protect my lawn during a party. Nice large one such as you might have in a through room would be best. Will be disposed of properly afterwards not dumped-promise.

This discussion is now closed.

Dumped Bike


Small(6-7-8 years old ish) boys blue & white bike,looks fairly new! Working order, although handlebars are loose. It is yours/your son`s? Has it been stolen and dumped by my house? I`ve taken it into my garden and if no one contacts me I`ll inform Police(might do that anyway) and if they are not interested (as they so often aren`t these days!!) I will freecycle it. I have a photo. If you can give me some positive ID to prove it`s yours I`ll happily let you collect. Was dumped sometime Wednesday but moved over the road during the evening/night-no idea who or why(?) PM me.

This discussion is now closed.

Date: 07.09.2019. Time: 11:00

Location: 5 River Park Road N22 7TB

https://www.facebook.com/zeromarketn22/?eid=ARDqOhmXnhr7LcXFSKwBxpJUZvOJdXw9zKo-0Lxw-KDkV1_LvFhm1xq1aQW9bJNgQDDs1Fg_4kUtPbDV

Animal killer alert-dogs this time.... (Edited)

Remember the cat-killer? Well now it`s dogs and rat-bait. I`m sure I`ve seen an incident on a local media site before but cannot remember which one? The bait is put into meat or even the dog`s toys and it can happen in public places too. This is the incident I`ve seen most recently,copied from FB`s `Barnet Lost and Found`page....
"Hi all, this is an upsetting post to type, I have a devastated friend/owner and me myself am devastated to find out that one of her dogs has died due to rat poison. It's going all around the area and has already killed 4 dogs in Finchley and other surrounding areas. Unfortunately, this rat poison is being planted in parks, especially in tennis balls and up trees (places dogs are most likely to have a sniff). Please, everyone, be aware if you're taking your dog out that you are supervising them, and to bring your own toys, don't let them pick up any random ball. Please tell all family and friends who have pets to be cautious.
Sending all my love to Cleo's owners, you had such an amazing dog, I'm so sad to see her go. RIP Cleo, such a beautiful dog."
This is NOT MY FRIEND but the friend of the original poster. It could happen to your pet! It could be someone`s service dog next-leaving the person stranded as well as heartbroken!! PLEASE SHARE WIDELY and if you have a dog don`t leave them alone,not even in your garden,not even in the park-have your eyes on them the whole time.

Does anyone know of an Electrician who would be available to source and fit a strip light to go under a kitchen unit? The one previously installed is too big to go back since our boiler was updated.
We are also looking to upgrade our fuse box.
We live in New Barnet.
Janet

Hey everyone and does anyone have a recommendation for someone to dig and level a back garden. Thank a lot!

Date: 07.07.2019. Time: 18:00

Location: Oak Hill Park East Barnet

https://www.eastbarnetfestival.co.uk/Information Music,stalls,local organisations,food and drinks. Fairground rides. PLEASE NOTE Post code is neare...

Date: 02.07.2019. Time: 01:00

Location: Compass Residential Ltd, 1328 High Road, Whetstone

I'm showing a collection of my work. On display there are abstract, landscape, local area, beach and something a bit different images. All images s...

This discussion is now closed.