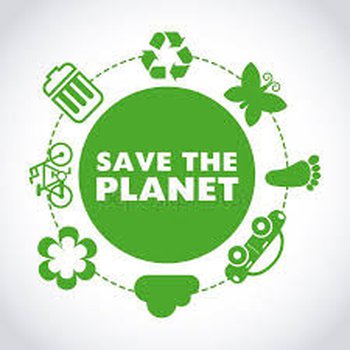 Save The Planet
This planet is dying and we are all acting too slowly. Thoughts, debates & suggestions on how we can act FAST and attempt to save the planet. No business posts or posts unrelated to saving the planet will be accepted and posters will be removed from the loop.
Open Loop 416
Another Good Reason to cut down/out Plastic.

https://blog.thediabetessite.greatergood.com/phthalates-diabetes-risk/?gg_source=DBS&gg_medium=house&gg_campaign=Ad-B-1200_Blog_phthalates-diabetes-risk_DBS&gg_content=2023-02%2Fb1200blogphthal_230220110916.jpg&_ga=2.95118236.1281624219.1683987910-129394423.1683988006

https://news.sky.com/story/the-black-gold-that-could-help-fight-climate-change-for-centuries-to-come-12890032

Extinct York groundsel re-introduced

https://www.theguardian.com/environment/2023/may/27/york-groundsel-bloom-again-britain-first-ever-de-extinction-event-natural-england?CMP=Share_AndroidApp_Other&fbclid=IwAR3C9yg03tbqawXLOJOzQe_Go23-NDX2qKGHnzYcjOuotpAERP2L8HT__XA_aem_th_ARUNtNbuFJWRCsCQbVu_lp3jbgyszlAhaTdEyh0g-bwZJOMRUy9L8g14S7KHpNs9c2c

Alex Prendergast has corrected the statement that York groundsel was the first de-extinction in the UK. The interrupted brome (Bromus interruptus) a flowering grass became extinct in the wild in 1972 and was reintroduced in 2004 .
https://naturebftb.co.uk/wp-content/uploads/2021/02/Bromus_interruptus_LOWRES-10.02.21.pdf

Is world bee day. Bees are extremely important for pollination of the planet's plants and crops.
Here is a very clever poem by Brian Bilston (Paul Millicheap) known as Twitter's 'poet laureate'

Farmer imprisoned for destruction of river

https://www.theguardian.com/environment/2023/apr/21/farmer-jailed-for-damaging-river-lugg-herefordshire

The photos in this article show the extent of the destruction.
https://www.mirror.co.uk/news/uk-news/farmer-jailed-handed-12m-costs-29769778

Viva España 👏👏👏👏👏
Last Tuesday, 100% of Spains mainland electricity demand was met by energy generated from renewable sources, according to the state electricity supplier REE.

This was for a duration of 9 hours - the longest period recorded to date.

Sustainable Products Innovation

I love hearing about these new ideas. I feel there's a momentum building.
https://www.positive.news/society/five-sustainable-product-ideas-to-blow-your-mind-not-your-carbon-budget/

https://www.theguardian.com/commentisfree/2023/apr/17/birds-vanishing-crisis-40m-birds?

https://news.sky.com/story/earth-day-2023-activities-history-date-and-the-story-of-its-founder-12843608

The well being of bees if we want to ensure pollination of our plants in the future. Please take the time to check this Twitter feed out.
https://twitter.com/the_beeguy/status/1642094554030518274?s=61&t=v6RWq6UYZzjLNonXUSpS6g

https://www.positive.news/environment/the-plan-to-create-a-nature-recovery-site-in-every-english-county/

Lawyers Are Responsible (Edited)

Lawyers pledge to withhold their services from supporting new fossil fuel projects and acting against climate protestors exercising their democratic right of peaceful protest.
https://www.lar.earth/

This seems like a good move. This is a Blue Diamond Garden Centre which I think is a chain. They do lots of peat free compost now as well.

Applications for bathing water status for English rivers rejected

Lots of applications for river bathing water designations declined. Could it be because the monitoring would reveal the water to be very poor quality, which would also make the country's bathing water stats look bad?

https://www.bbc.co.uk/news/science-environment-64919789

Toilet paper and deforestation

A prog on the BBC https://www.bbc.co.uk/sounds/play/w3ct3k5w? It's from January, so maybe it's already been posted somewhere . . .

Report on Sheffield Street Trees Inquiry

https://www.theguardian.com/uk-news/2023/mar/06/sheffield-city-council-behaved-dishonestly-in-street-trees-row-inquiry-finds

The report can be found here. https://www.sheffield.gov.uk/your-city-council/independent-inquiry-into-street-trees-dispute?amp;amp;amp;amp

Mass rally 21-24 April against fossil fuel

This rally organised by XR is about showing the government through strength of numbers that people want action on fossil fuels. This is not about being arrested or damaging property, which XR admit have put many people off in the past.

https://extinctionrebellion.uk/the-big-one/?

Helping renewable energy generation at community level

One aspect of private solar installations having always been the emphasis on being able to sell any surplus power to the National Grid, I'd not previously heard that community solar power schemes apparently can't do so. If they have to give it to the Grid or invest in sizeable batteries to manage the excess, it must be much harder to make these schemes financially viable.
I don't agree with pestering MPs in person about this when a letter will suffice but there's every reason to sign up and get involved.
https://powerforpeople.org.uk/#sign-up

New initiatives in the circular economy (Edited)

Some really positive ideas here being put into practice. You can vote on the initiative you like best if you wish. You do have to give your email address but hopefully it's just to send you a code to confirm your vote. https://www.positive.news/society/circular-economy-class-of-2023-meet-the-fresh-crop-of-waste-busting-startups/

HS2 Ltd miscalculating impact on nature - Wildlife Trusts https://www.bbc.co.uk/news/science-environment-64558664

Can you put your pizza box in the cardboard recycling?

Previously people would say no because of the grease marks from the pizza. But a section in The Guardian a few days ago about how you can recycle almost everything nowadays suggests its perfectly ok to put your pizza box in the recycling bin. A few grease patches makes no difference.

I found this article interesting. https://www.plantlife.org.uk/uk/blog/too-much-of-a-wood-thing-caution-and-consideration-when-planting-trees?

https://www.planetmark.com/sustainability-trends-shaping-organisations-in-2023/

I think we had a post about this low-tech approach to marine pollution many moons ago. Well, it's being rolled out more widely now.

https://www.positive.news/environment/the-bubble-barriers-that-stop-rubbish-reaching-the-sea/

https://www.kentonline.co.uk/news/trending/shoppers-to-soon-pay-a-deposit-when-buying-drinks-in-plastic-280801/

Outside the very centre of London, air quality is apparently improving somewhat - but clearly not along major transport routes. An extra reason to walk along back streets wherever possible.
https://londonair.org.uk/london/asp/AnnualMapsFullScreen.asp?species=NO2&LayerStrength=75

Single-use plastic: Takeaways face ban in October https://www.bbc.co.uk/news/science-environment-64253130

Animal Agriculture (Edited)

Animal agriculture is the leading cause of species extinction, ocean dead zones, water pollution, habitat destruction, deforestation & human-wildlife conflict, and is one of the leading causes of our climate emergency. And it's totally unnecessary. Shifting to plant-based diets drastically reduces our individual and collective negative environmental impact & helps mitigate climate change.

https://www.theguardian.com/environment/2018/may/31/avoiding-meat-and-dairy-is-single-biggest-way-to-reduce-your-impact-on-earth

(note: the media constantly conflates 'plant-based diets' with 'veganism' - they are not the same thing at all.)

Also: Our planet is not dying. Its ability to support life as we know it is being compromised.

https://friendsoftheearth.uk/climate/myth-buster-china-and-indias-carbon-emissions?fbclid=IwAR15d6KREHVCIHnd6lZupeMW6V5pJISQQ5PyHfCVvDiiLFoAAO034G_SQJg

Citzens assembly on climate change-Barnet

Probably not many Barnetonians here but for those that are this may be interesting to participate in or at least to follow.
https://www.barnet.gov.uk/news/barnet-council-launches-its-first-ever-citizens-assembly-climate-change?fbclid=IwAR2-4XsZxcSMhELDq6mIMZak78G_KbPOwFlTCM1tOl4DAvzXuGgtyvFcUR0

A change in tactics for the fight against climate change. Time to support the action?

https://extinctionrebellion.uk/2022/12/31/we-quit/?