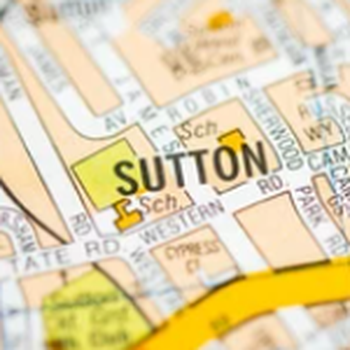 Sutton
Neighbourhood loop for Sutton, Greater London
Open Loop 82
In a statement, the organisers said: "It is with a heavy heart we share that Hyde Park Winter Wonderland will not be taking place this year.

"Hyde Park Winter Wonderland has always been about bringing friends and family together in a fun, safe and interactive environment to celebrate the festive season. Our team has worked tirelessly, exploring every possible option in the hopes of being able to move forward with the event in a responsible manner and provide London with some much-needed festive cheer.

"However, in light of ongoing health concerns, travel restrictions and uncertainty surrounding COVID-19, and considering the size and scale of this event, we just couldn't find a way to do that without compromising the magical attractions, shows, rides, bars and experiences that make Hyde Park Winter Wonderland so special.

"We know how disappointing this news will be for the millions of people we usually welcome each season. And we can assure you we share your disappointment, having put a lot of work, sweat and even some tears into trying to make this year's event possible.

"Thank you so much for your ongoing support and please stay safe. We cannot wait to bring friends and family back together to celebrate the festive season at Hyde Park Winter Wonderland in 2021."

I would love to get some recommendations for a good local nutritionist. Specifically I'm interested the most on weight loss but also would like to get some advices about nutritional therapy to treat eczema. I am looking for someone who can work with me to create a nutrition/weight loss plan that works with my lifestyle.I would love to hear about someones personal experiences please.
Thank you in advance!

Hi! Can anyone recommend a driving instructor who will do lessons in my own (automatic) car?
I've got a driving licence, although have barely driven since passing 8 years ago so these would be refresher lessons - I just thought it would be good to do a couple "warm up" lessons first before I start to drive again.

I am a trainee in Emotional Freedom Technique (Tapping), based in my own home in Sutton. EFT is a safe therapy used to help a variety of issues, including Anxiety, Depression, and unresolved issues from the past. I currently do not charge for a session.
There is a wealth of backup material online, including scientific evidence to support the claims of EFT.
If you are interested in a session, please call Paul Kramer on (020) 8404 9255. Thank you.

Banish those back to work blues and have fun whilst keeping fit! I have two classes per week at Highfield Hall, Carshalton Road.
Mondays @ 6.45pm-7.45pm : GROOVEMIX is a new and fun aerobics class set to popular music. I build the class up in a way that you can take it at your own level and make it work for you. Please bring a mat or towel and a bottle of water!
Thursdays @ 6.30pm-7.15pm : DDMIX is a dance aerobics class choreographed by Strictly's Darcey Bussell and delivered by me in a fun, acheivable and calorie burning class. No experience needed, just a pair of trainers and a bottle of water.
First class free. £5 each thereafter.
Cookman_m@outlook.com for more details.
Marcella x

Hi I have a large and spacious 3 bed ground floor maisonette in a small cul De sac in sm1 4ht. I have a private garden and a garage and there is a small Park across the way. I am local to almost everything amd have fantastic neighbours. I sadly need to move as my home of no longer big enough for us all and I desperately need either a large 3 with a dining room or a 4 bed property. I ideally need areas such as Epsom,Worcester Park,Cheam or Tadworth due to my husband being disabled and his medical center is in Epsom. I am willing to accept other areas. Please message me on 07729473500 if you can help or may know of any one thank you.