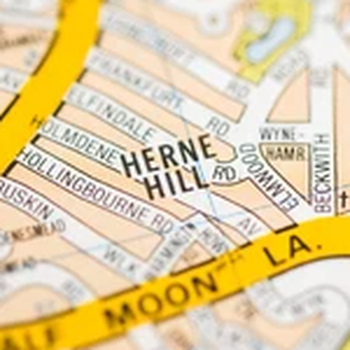 Herne Hill
Neighbourhood loop for Herne Hill, Greater London
Open Loop 57
Lambeth council has been slammed for its record on trees – and urged to sign up to a policy promoting the safeguarding of woodland.

Figures released by the local authority have shown that the number of trees felled was significantly higher than the number of trees planted in both 2019-20 and 2020-21, leading to a net loss of 344 trees during those years.

https://londonnewsonline.co.uk/lambeth-council-blasted-for-felling-more-trees-than-it-plants/

Playball Open Day in Dulwich Park

Date: 19.09.2021. Time: 10:00

Location: Dulwich Park

Playball are hosting a Free open day this Sunday for any 2-10 year olds who would love to give one of our age group classes a go. It's going to be...

Just a reminder that the free nature sessions start this weekend with charity Nature Vibez for children aged 6 - 16. Fern Lodge Community Hall
A really fantastic way to get outside and learn about our countryside.

If you're not available for the workshops there are many ways you can encourage wildlife into your garden:

1. Put Up Nesting Boxes
Nesting boxes will encourage birds to breed in your garden. Different types of birds favour different types of boxes (see the further information links). Put up bird boxes where they are sheltered from the elements and install before spring so that you do not disrupt the breeding season.

2. Plant a Tree
Native trees will help attract birds and insects. Go for species like crab apple, conifers, silver birch, yew, alder, or if you have space for a large tree, try elm, beech or ash. Trees provide a nesting place for birds and squirrels, while if you want to attract bats, willow will give you the best chance. If you have space to plant a few trees near each other this will create more of a woodland habitat drawing a wider range of wildlife.

3. Grow a Hedge
Hedges provide additional nesting areas for birds and small animals. They also help to shelter the garden. Suitable hedge plants include blackthorn, buckthorn, cherry plum, elder, hawthorn, hazel and privet. Climbers and creepers provide further foliage to boost the insect population and draw birds. Clematis, dog rose and honeysuckle are traditional favourites.

4. Grow Wildflowers
Butterflies and bees are drawn to areas of wildflowers. Buddlea is a particular favourite of butterflies, and native species with an open structured flower are good for attracting bees.
Plants that are over-bred so that they have two flowers per stem will not provide much nectar or pollen so are best avoided. Cornflowers, floxgloves, bluebells, crocus and globe thistle are just a tiny selection of the plants you could choose to encourage wildlife.

5. Cultivate a Wilderness Area
Leave an area of wild lawn to mimic a meadow - enticing shrews, voles and other mammals that feed on grass or insects. A pile of dead wood will encourage beetles and grubs which will in turn draw larger foragers.

6. Hang a Bird Feeder
Hang a bird feeder filled with unsalted peanuts from a branch or get one which attaches to a window with a suction pad for a close-up view. You can get squirrel-proof bird feeders to ensure the squirrels don't steal all the food, but hang an ordinary feeder alongside so that they don't go hungry either. Fat balls and seed mixes are ideal for attracting a range of bird species. Offerings of bacon rind and grated cheese will also make you popular with your avian neighbours.

7. Erect a Bird Table and Bath
A bird table provides a useful feeding perch away from predators and a bird bath provides a water source for drinking and washing. Make sure your bird bath doesn't freeze over in winter by pouring boiling water over it. If you have a cat, put a bell on its collar to prevent it from bringing home your carefully nurtured wildlife as an unwanted offering.

8. Attract Mammals
You can buy special feed for hedgehogs from garden suppliers, while badgers will eat unsalted nuts and seeds, fruit and root vegetables. Make sure you leave out water as well. Steer clear of bread and milk which cause digestive problems for animals. Offer a hedgehogs a safe place to hibernate in the winter by buying a hedgehog house.

9. Create a Water Feature or Pond
If you have space for a pond this will diversify your garden ecosystem, or if not, even a small water feature will help to attract different creatures. A pond allows you to keep fish and frogs as well as attracting beautiful insects like dragonflies. Use plants like water lilies and broad leaf pond weed to develop your underwater habitat.

Nature Vibez Charity - New Funding

This amazing charity has just received over 30,000 pounds funding from the Mayor of London for a new 'grow back greener' campaign.
They will now be running free nature sessions at Tivoli Park, Knights Hill Wood, and nearby housing estates. Where parents and children can plant, create wildlife habitats and litter pick, starting from May 22nd.

If you are interested just contact info@naturevibezz.org. :)

https://www.brixtonbuzz.com/2021/05/nature-vibezzz-charity-receives-funding-from-mayor-of-london-for-new-south-london-project/

Date: 12.04.2021. Time: 09:00

Location: clapham north art centre

Our award-winning Spanish courses follow a communicative approach to the language. In a friendly and welcoming atmosphere, you will feel encouraged...

Christmas Cello Recital @ St Thomas' Church

Date: 18.12.2020. Time: 19:30

Location: St Thomas, Telford Ave

Join cellist Chris Grist and pianist Daniel Grimwood for three of the most romantic works ever written performed in a stunning setting by candlelig...

Little Nan's Carless Deptford Car Boot Sale

Date: 14.04.2019. Time: 12:00

Location: Little Nan's Bar, 13-15 Deptford Market Yard London SE8 4BX

Have you ever been to a car boot sale without the cars? Come and experience it for yourself with Little Nan's this Sunday. With clothes, art, bri...

Can anyone recommend a gardener for a medium sized plot. Someone who understands plants and pruning rather than on odd jobs person. Thanks

Have you ever thought about learning Italian, but never found the time and the place that would match your needs?
Problem solved! I am a professionally qualified teacher with more than 15 years experience in language teaching. If you are interested take a look at the flyer and get in touch!
A presto!

Hi all
can someone recommend a good, reliable locksmith to fit some locks on some internal doors. urgently needed. Thanks.

Hi everyone, I want to buy a second hand car, my budget is around 3k. As a single mum with no experience about purchasing car before, I would like to ask if you know there is such a thing as someone that will go and check a car out to make sure it's ok before i was to buy it?? Maybe a company that does this or a person?? Tia

Looking for an au pair for my 18 month old daughter. Ideally on a live in arrangement to drop her off to nursery and pick her up some evenings, some evening and occasional weekend work required. Also willing to consider sharing a nanny with another family living in the Herne Hill area. Any and all recommendations welcome. Will of course be checking references.

Catford Food Market (Edited)

Date: 24.02.2019. Time: 10:00

Location: Catford Broadway, SE6 4SN

An exciting food, drink and crafts destination for South East London. 10am - 4pm on the last Sunday of every month More info: https://www.catford...

Date: 02.03.2019. Time: 11:00

Location: Station Hall, Railton Road, London

Someone just shared this event with me, thought I'd post it here too! https://www.eventbrite.co.uk/e/south-london-maker-festival-tickets-5627431097...

Personal Trainer or Boot Camp in Herne Hill?

Hey everyone. My friend lives in Clapham and regularly attends a bootcamp sort of thing on Clapham Common. I'd love to do something similar but a little closer to home. Does anyone know of a similar exercise class arond Herne Hill? I've had a quick skim online and can't find anything sadly. Any help would be fantastic!