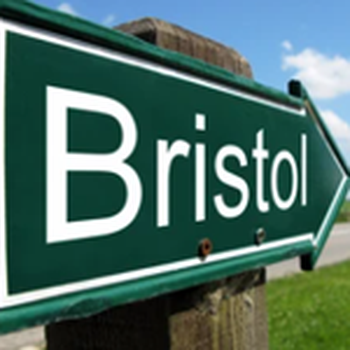 Bristol
Neighbourhood loop for Bristol, County Of Bristol
Open Loop 165
Councillors want an independent inquiry after council staff monitored parents of children with special educational needs on social media.

It emerged over the summer Bristol City Council officers watched the accounts of parents for posts critical of the authority.


https://www.bbc.com/news/uk-england-bristol-63317603

Date: 15.08.2020. Time: 11:00

Location: zoom

Join our wonderful community of groovers in this awarded new program. GroovyGlutes is a fun new workout for the glutes (aka the bum!). We use feel-...

Online Wellbeing Classes by The Edge

Date: 14.04.2020. Time: 08:00

Location: Online at Andrew Brownsword Gallery

The Edge and University of Bath value the importance of creativity and know the impact it can have on wellbeing in times like these. They are pleas...

Holy Week and Easter Day with Bristol Cathedral

Date: 05.04.2020. Time: 10:00

Location: online

Lent is the great 40 days of preparation for Easter, in which we journey with Christ through the story of his death and resurrection. Between Palm ...

Date: 19.03.2020. Time: 18:30

Location: Passenger Shed

The CAMRA Bristol Beer Festival is the largest dedicated real ale event in the Bristol area and there will be a carefully chosen selection of aroun...

Date: 25.01.2020. Time: 19:00

Location: Bristol City Museum and Art Gallery

What night of the year combines haggis, whisky and poetry with lots of fun and laughter? Burns Night, of course! Join us to celebrate in style at ...

Post-graduation dinner party recommendations in Bristol

It's my daughter's graduation and I put her up for the task of finding a restaurant to eat out in as a family post-grad type of event (15+ people)
Completely forgot that she never dined out anyway so she was quite discouraged with the task.
Anyone have had experience with similar events (post-graduation family dinner celebrating your child's graduation day) and could recommend a perfect venue to do so?

Bristol curry house nominated to get British Curry Awards 2019

I have to recommend this restaurant, they have a wonderful, tasty food worth every penny. Customer service is just fantastic and restaurant have a really comfortable eating environment. It definately deserve to win a British Curry Award, good luck for the owner!
https://www.bristolpost.co.uk/whats-on/food-drink/bristol-curry-house-running-named-3553072

Hello. I am looking for a solid company/ or private person who can make a wooden stairs inside the house. Any recommendations?

Date: 09.11.2019. Time: 10:00

Location: Colston Hall Colston Street, Bristol

Roll up, roll up for Bristol Tech Fair - the biggest, brightest event in November's week-long Bristol Technology Festival. Throw yourself into o...