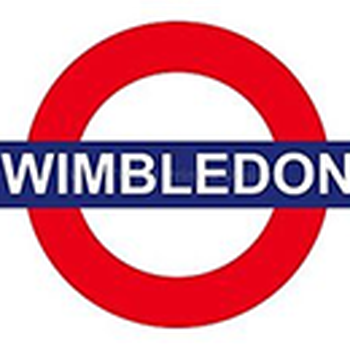 Wimbledon Park
Neighbourhood loop for Wimbledon Park, Greater London
Open Loop 265
Wimbledon Choral Christmas concert Dec 17th St Paul's Southfields.

Wimbledon Choral Christmas concert Sat Dec 17th.
This is always a lovely concert!!
If you only go to one Christmas concert then make it the Wimbledon Choral concert on December 17th at St Paul's Southfields. Hundreds of voices will fill the church with beautiful seasonal melodies.
Book now:
https://www.trybooking.com/uk/events/landing?embed=WCS=34305

Nov 5th, Wimbledon Choral's 150+ singers are back at Cadogan Hall with a very moving programme of music by leading British composers Howard Goodall, Bob Chilcott and Allison Willis. Howard Goodall will introduce and conduct his work.
7.30pm. Saturday November 5th

http://www.wimbledon-choral.org.uk/event_more.asp?eventID=477_no=1

Loving Strictly Come Dancing already and want to pick up a few dance steps?

Come learn the most popular of styles, the Charleston, with an authentic and free-ing twist every Monday 7pm at Off the Rails Dance Studios!

Trained by the SCD Charleston choreographer Jenny Thomas, Jeff knows a thing or two in bringing out the best in you, even if you haven't danced before. Move and groove like YOU, enjoy and embrace what your mama gave you, dance like no one is watching.

Search for @JeffatOTR on Facebook for more details: https://www.facebook.com/JeffAtOTR/

Or follow the link to book: https://offtherails.studio/book

Delicious Sardinian tapas at Vallebona

Date: 22.04.2022. Time: 18:30

Location: Vallebona SW19

Have you tried the Sardinian tapas menu at Vallebona in Wimbledon? Delicious food and you choose wines off the shelf. We went on Friday and enjoyed...

Delicious Sardinian tapas at Vallebona

Date: 22.04.2022. Time: 18:30

Location: Vallebona SW19

Have you tried the Sardinian tapas menu at Vallebona in Wimbledon? Delicious food and you choose wines off the shelf. We went on Friday and enjoyed...

I am opening a brand new Zumba dance fitness class on Thursday 31st March from 19.00 to 20.00 at St Luke's Church Hall, Strathmore Road, Wimbledon, SW19 8DA. Everyone is welcome, why not come and try some fun moves in a happy atmosphere with me Paul. You can contact me on my email address paulsandwell@yahoo.co.uk or text me on 0784 395 1750. Thanks guys.

If you're wondering why the pubs are crowded at mid-day on Saturday (19th Feb) it's not because people are on their way to a London derby, but they are on their way to the ALL SAINTS' JUMBLE SALE, All Saints Road SW19, back after two years! Admission £1 1.00 p.m. to 1.30 p.m. 20p from 1.30 p.m. to 3.00 p.m.

Christmas Lunch at The Alexandra

Date: 25.12.2021. Time: 12:00

Location: The Alexandra Pub, Wimbledon

If you, or someone you know, looks set to spend December 25 alone, then why not to spend them in The Alexandra instead :) The Alexandra pub in Wim...

Date: 18.11.2021. Time: 12:00

Location: Wimbledon Art Studios

Wimbledon Art Fair is a unique chance to browse, discover and buy art directly from 150 of London's top artists and makers as they open their priva...

Wine Wednesday at Centi Anni SW19

If you haven't tried it, go to Wine Wednesday at Centi Anni in Wimbledon Village . Wine is half price so you can try good wines for the price of the house wine. Tagliata steak with a half price bottle of Barolo...or seafood plata with a bottle of Gavi. What's not to like?

Brand New Zumba classes in Wimbledon

I am going to start new Zumba classes in Wimbledon from scratch with the first one being run on Thursday 16th September from 10.30 to 11.30pm in the Wimbledon Village area. These will be weekly, drop in and pay as you come. Why not come and dance some fun Zumba routines to a variety of latino music, get fit and meet new people.

More details from paulsandwell@yahoo.co.uk

Family Fun Day and Food Festival

Date: 05.09.2021. Time: 12:00

Location: Norbury Park

A cultural day for the entire family with food, music fun fair and lots more .

Soft, comfy, washable RSPCA dog bed. Sadly no longer needed. Collect from SW19.

Date: 13.05.2021. Time: 09:00

Location: Online

Wimbledon Art Fair ONLINE will take place from 14-17 May 2020.This is your chance to browse, discover and buy affordable art from London's leading ...

Date: 01.05.2021. Time: 13:00

Location: Online

These sessions improve young peoples' wellbeing and mood through games, drama & storytelling activities which build confidence, support self-expres...

Looking for a gardener to visit 3 times a week and take care of our border plants. Not a huge garden but many plants that need more love & attention thank I can give them. Also looking to have a paved area put in before summer.

Heaven is here: Proper Job Cornish ale at the Rose and Crown!

The moment I've dreamt about for months and it didn't disappoint! Couple of pints of Proper Job Cornish ale and a genuinely medium rare beefburger (instead of the overcooked shoe leather you get in most places) on brioche bun at the Rose and Crown, Wimbledon.
A feast fit for a King!

Date: 12.04.2021. Time: 09:30

Location: The Mansel Centre, Wimbledon

A week-long Alice in Wonderland themed Easter camp, designed for children aged 4 – 10 years old, full of singing, dancing, filming and acting! Note...

In 10 days pubs will be open outside again. That first pint of Proper Job at your local Youngs pub will taste like nectar. It is our duty to support our pubs and our brewers after this terrible year. This means more pints of Proper Job Cornish IPA and more visits to the pub...
Someone has to do it!

Fresh fish to your door - call the Grimsby fish man 07713223030

Support British fishermen! Enjoy healthy fish delivered every week by the Grimsby Fish man. It's easy to cook - just pan fry in olive oil and it's delicious. Haddock, fresh or smoked, cod, halibut. plaice, bass, hake..
just call John 07713223030.
Make it a habit: fresh fish dinner every week.

Hi to all, joined but still trying to work how best to use this scooploop any advice much apricated

Wimbledon Village Farmers Market reopens today 10am!

Following overwhelming local support, the Wimbledon Village Farmers' market opens again today at 10am. Grab some Fresh fish driven up from Sussex this morning, artisan bread , fresh pasta, and much more. And of course, Wimbledon Brewery ales...

Save Cornwall from the EU..drink Cornish Ale

We can save Cornish fishermen by eating Cornish scallops and crabs but if you can't do that then drink Cornish ale instead. 'Proper Job' Cornish IPA is one of England's best beers. It's in bottles at Sainsbury's and other supermarkets and on draft at Youngs pubs (longing for the day..!!).
Stand shoulder to shoulder with Cornwall against the vindictive EU : dump Stella; drink Proper Job (but pronounced 'prahperr Jahb') Cornish IPA...

Vaccine update (Edited)

The Wilson Hospital and St Georges say they are no long taking walk ins for spare vaccines at the end of the day.

This discussion is now closed.

Church on edge hill Wimbledon. Stunning church when lit. Couldn't help but stop & take photo.

Britains best amber ale? Is it Forty Niner?

Ringwood's Forty Niner is a find! Deliciously rich and 4.9% but not heavy, Forty Niner has character and is full of soft flavours that linger on the tongue. Sainsburys has it for a steal at £1.50 a 500ml bottle.
It is now our duty to drink more beer to support Britain's breweries and Forty Niner is a very enjoyable way of doing our duty!

https://www.sainsburys.co.uk/gol-ui/Product/fortyniner-ale--bottle-500ml

Every day make sure your sense of taste is ok with a sip of Hobgoblin IPA. If you can taste the grapefruit and dry orange in the hops then you know you're ok.
Support Britain's brewers - it is your duty in this time of crisis.

https://www.wychwood.co.uk/newsletters/2020/beerfinder/

Date: 04.01.2021. Time: 09:00

Location: Wandsworth

The council will once again be offering a free real Christmas tree recycling service in the New Year.The trees will all be shredded and composted –...

Banking with Metro Bank (Edited)

Hi all, does anyone do multiple payments through Metro bank? It seems i have to upload a CSV file which is ok, but i'm having a few problems and i'm reasonably technical. Just wondering if someone else has had the same problems?