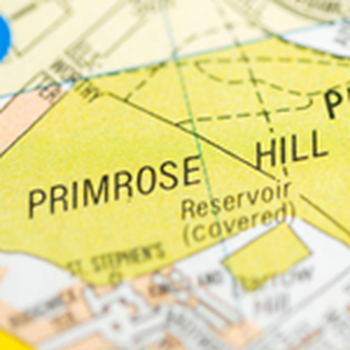 Primrose Hill
Neighbourhood loop for Primrose Hill, Greater London
Open Loop 184
Welcome to this loop if you are a new member, and hello if you are an existing member*. There is much to see on Scooploop, so take the time to look around. The loops cover a wide range of interests, here is a link to all of them: https://www.scooploop.com/loops/?tab=all
You will see in the top right of each loop's image whether it is open or private. You can read the contents of open loops, but you cannot comment. To comment you have to join the loop by clicking on the join button. Whether you can join a loop or not may depend on the moderator, so you may join immediately, or have to wait for acceptance. Be aware that some loops may have a reason to not accept new members.

*If you have been a member for some time, have a look around and you will see that there is much that is new.

Hi, I need some advice... I 've checked and i can see that cleaners are allowed to work in tier 4. I just wonder however given the news of how much more contagious the latest strain is wether I should cancel the last clean before Christmas at least (I've booked it for Tuesday).
Second question - should they wear face masks when cleaning?What do you think?

Following Boris Johnson's speech on Sunday May 10, the government published a 60-page document called 'Our Plan to Rebuild' which sets out the next steps for the UK to slowly come out of lockdown. Thought its good to have a look on it, so I share it here:

https://assets.publishing.service.gov.uk/government/uploads/system/uploads/attachment_data/file/884760/Our_plan_to_rebuild_The_UK_Government_s_COVID-19_recovery_strategy.pdf

When I went to get a paper this morning, I noticed my car had gone! I've reported it stolen and filed a claim with my insurance company. I also checked a service called TRACE on line which tells you if the council have taken it away. Anyway, it's gone and that's that. Bye Ford Fiesta, I loved your folding mirrors!

I have to vacate my storage garage in South End Green, and thus I HAVE to empty it by March 17! So I am holding another, and the very last, FREE FURNITURE GIVEAWAY on Sunday March 15, 11am to 3pm — first come first served. This is all stuff that I have made myself in my workshop in Wood Green over the last four years. I'm good at woodwork but very bad at selling!
Just a couple of Ts and Cs:
1: Free items must be taken away on the day.
2: Anyone choosing a free item is invited to make a donation to a fund in aid of Andy, a homeless man we know in Belsize Park.

There will also be a few brilliant things for sale at seriously reduced prices. You can see the sort of stuff I make at www,thechocolatecarpenter.co.uk
matthew.lewin@yahoo.com

I live near this now defunct gym and the bins are being used by everyone as a dumping spot so that they are over-flowing. I requested that council empty them. They sent the out-sourced company to deal with them however, the company has merely put stickers on the bins because the items in the bins were not correct (recyclable in the waste bin and the waste in the recyclable bin).

This is clearly not how to deal with these bins - there is no 'owner' and they are being used as public bins

How can I bring it to the attention of Camden Council when on-line the only forms to fill out of course don't cover this?

This discussion is now closed.

I was very politely asked by Scooploop not to discuss broader political issues than you know, more local concerns such as bins not being collected. I made a comment about Brexit, if I remember correctly. Yet, it's perfectly ok to use scooploop as a platform for promoting business. So, would anybody like to buy a beautiful collection of Charles Dickens novels. This is the complete works in faux leather bound book. £50. Will deliver locally.

Excellent initiative Lana!
A big concern i have is with the traffic in Belsize Park (I live in England's Lane)...congestion esp. in peak times, speed, noise and pollution. NItrous oxide and particulate levels are off limits set by World Health and we breathe them in ALL DAY AND ALL NIGHT. Particularly worried re children.

I think with good traffic management we could reduce these to safe levels ( ie 50% of current values).

Is anyone interested in working on this?

Will have to get Camden Council on board. Evan

Hi there,

There is a severely injured fox in the NW3 4NS neighborhood. He typically roams around Crossfield Rd. and Adamson Rd. I saw him this morning in my yard and his face was bashed in but he could walk. As someone that works with animals, I was going to try and catch him to bring him to the vet but he ran off. I wanted to let others in the community know about this and to please call the below numbers if you see him. If you are able to humanely catch him, you can take him to Village Vet: 11 Belsize Terrace, London NW3 4AX, as they will give him first aid. Please only do so, if you are able to lure him into a crate, do not handle him directly as you could get hurt.

Thank you,
Abby

Numbers to call:
London Wildlife Protection: 07909 795 064
The Fox Project - 01892 731565
RSPCA - 0300 1234 999
Wildlife Rescue & Trust: 0208 344 2785
National Fox Welfare Society- 07778 183 996

Hello neighbors,
Nice to meet you all, hope you are all well. Thank you for inviting me to Scooploop. I'm an energy healing therapist and intuitive coach who lives in Belsize Park. The holiday season is about to start and many people are rushing everywhere stressed. I'm mostly interested in coping with stress, anxiety, ADHD, sleep problems, etc. And I also contribute people to create their lives in a way they would like to have. I use different modalities in my sessions such as Access Consciousness, Reiki, Innerspeak, Cosmic Energy and many more.

If you are interested, here is my website: www.smellingsage.com.

I wish all of you a nice holiday season and new year beyond your dreams! How does it get any better than this?

Thank you!

We live near Belsize square and we walk through the church garden almost every day, there are two homeless gentlemen sleeping every night. They are both really friendly and never bother anyone. It's getting really cold and I was thinking if we all could do something nice for them before Christmas and Chanukah ?! Suggestions please.
Also I wanted to thank Lana for posting the letter to me about this site!!!