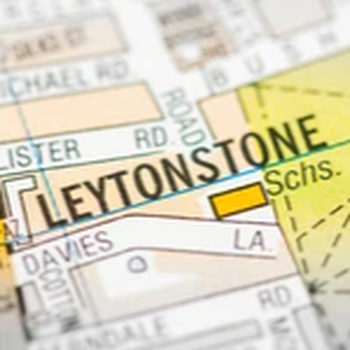 Leytonstone
Neighbourhood loop for Leytonstone, Greater London
Open Loop 131
Small group yoga sessions for up to 8 people 3x a week

For everyone who would be interested to settle and explore the stillness.
I am a personal trainer, yoga teacher, life coach, sharing my determination with other through my profession which is my passion. Having my own training space in my home. (indoor/ outdoor)
FREE TRIAL.
www.bodyandgrace.co.uk
07415096743

Love
Lucy

✨The Meditation is the freedom from thought and a movement in the ecstasy of truth✨-J.Krishnamurti
•
Magic of Vinyasa in my own oasis of the Stillness- tomorrow Saturday morning 9am still for free!- East London- Leytonstone
DM me to secure your spot🧘🏽‍♀️
➡️for up to 8people what allows me to welcome all levels and to help you to adjust, modify… and settle….
Schedule:
✨Monday 6pm
✨Wednesday 6pm
✨Saturday 9am
Drop in £10
Block of 4 sessions £32
Weather is gonna be stunning!☀️☀️Join us to explore the Stillness.
•
Using the words of J.K. above🤍
I want to invite you to come over and purify the space within your mind. 'Cause with the polluted mind, full of worries, fears, desires, literally WASTE, we will never be able to eliminate the conflicts within us, therefore not even with everything and everyone around us. Looking at the pure sky above as a reflection of your Soul and your Heart, you will have a chance look deeper and tuned your mind into the vibration of the Stillness and Serenity inside✨
•
💪🏼This is the space where I provide also private Personal Training with the option also indoor. DM me for more info or check 👉🏼👉🏼👉🏼👉🏼www.bodyandgrace.co.uk
•
Do you like my own oasis of Stillness? Come to perceive the realness of the Zen 🕉☯️
•

DEAR LOVELY COMMUNITY.
I AM BLESSED ENOUGH TO INVITE YOU TO START WITH ME THE FIRST WEEK OF FREE VINYASA PRACTICES IN MY OWN GARDEN, MY OWN OASIS OF THE STILLNESS.
STARTING THIS WEDNESDAY JUNE 02, 2021 AT 6PM
SATURDAY JUNE 05, 2021 AT 10AM
MONDAY JUNE 07, 2021 AT 6PM
WEDNESDAY JUNE 09, 2021 AT 6PM
(OPTIONAL TO ADD ALSO SOME MORNING TIME SLOT ON MONDAY AROUND 9AM isch- LET ME KNOW)
REGULAR PRICE WILL BE £10/ PERSON/SESSION
IF YOU ARE INTERESTED PLEASE CONTACT ME AS THE SPOTS ARE LIMITED FOR UP TO 8 PEOPLE / SESSION. I AM HAPPY TO ADD SOME TIME SLOTS IN CASE YOU WOULD BE GROUP OF FRIENDS WHO WOULD LIKE TO PRACTICE PRIVATELY TOGETHER.
lucykrizan@gmail.com
instagram: lucykrizan
*LET'S MEET TOGETHER ON THE MAT*
Lucy xx
----
L4 Personal Trainer
Yoga Teacher
Life Coach

Click below fore more information:

https://shoutout.wix.com/so/9fNd2ozsh?languageTag=en&fbclid=IwAR1Kdm9HSR37r4P39wv4gwBMt2r5tNdjuhYAbz-ASqH3mf31ZqGdXuIa_Lo#/main

If you know of anyone renting out a room in Barking area. A friend is looking for one. Thanks

Can anyone recommend a good and reliable window cleaner in E11? Thanks!

Im actually so happy its snowing :DLove the cozy feeling in the flat when its snowing. Good vibes :)

Would love to visit Casablanca, sometime soon. Hopefully, these restrictions are lifted, can't stand being stuck at home 😣

Refurbishments& Reconstructions across London with 15y of experience.

JK PRESTIGE BUILDING LTD
Our company has been set up on the bases of more than 15years of experience with maintaining properties across London, specialising also in HMO requirements.
​
Our services include:
Free quotation and consultation of the required works;
Complete dispose of the waste material from the property and preparing the space for the refurbishment;
Painting & decorating, plastering, rendering, flooring, bricklaying;
Supplying and fitting of the kitchen and bathroom units from the bespoke manufacturer.
Cooperating with fully qualified engineers for the plumbing and the electrical works to provide 100% security and satisfaction with the completed project.

www.jkprestigebuilding.co.uk
07539219698

https://www.ilfordrecorder.co.uk/news/book-delivery-to-vulnerable-barking-dagenham-redbridge-6886426

What a great idea

Leytonstone Loves Film celebrates and explores the area's rich cinema history for filmmakers and movie lovers alike

From Wednesday 16 September to Sunday 4 October 2020, Leytonstone Loves Film will return for a second year to celebrate film culture and Leytonstone's exciting cinema community through a reimagined programme of small-scale film screenings, online Watch Parties, talks and workshops.

As part of this year's programme, enjoy a collection of 20 short films from local and international film producers presented in Leytonstone Library Hall and programmed by Cheap Cuts Doc Fest, Forest Film Club and the Women Over Fifty Film Festival as well as local artists and filmmakers.

Explore more of programme in what's on and you'll find watch parties, filmmaking workshops and new ways to experience the magic of the movies, whether from your front room, your street or on the High Road.

Full programme: https://leytonstonelovesfilm.com/

Cycle-In Cinema at Leyton Jubilee Park

Date: 19.08.2020. Time: 18:30

Location: Leyton Jubilee Park

Wednesday 19 August to Saturday 22 August Celebrate summer with an outdoor festival of film as Stow Film Lounge brings Cycle-in Cinema to Waltham...

I am looking for a window cleaner for the E11 area. Can anyone recommend a reliable one please.

HELP WITH PROJECT- I need your plastic waste :)

Hi everyone,

I am currently studying for my MA at the Royal College of Art, and working with domestic waste to produce material to be made into new products.

I would like this to become a project that I work with, within my local area in order to create a 'local material'...

So if you have any waste plastic, or fancy helping out then please get in touch. I can come and pick up from you when it suits.

Specifically black plastic (it's almost impossible to recycle via normal routes!), HDPE (milk bottles/shampoo bottles usually marked with the number 2 recycling symbol) or anything you can!

This may also result in some workshops, where you can get involved in creating your own pieces.


Thank you!

Date: 02.02.2020. Time: 15:00

Location: All Saints Church, Haggerston

The annual service in which clowns, dressed in full costume, gather to honour the king of the clowns, Joseph Grimaldi (1778-1837), will once again ...

Leyton GP surgery recommendation

Hi there, I have recently moved to Leyton and I'm looking for an NHS GP practice. Would anyone recommend their surgery? Ideally, I'm looking for a big health centre with good women and children's services and more than one GP.

THEFT OF CATALYTIC CONVERTERS big problem

Hello to all neighbours - just a quick post to advise everyone about this growing problem in and around our area. Two friends have just had 'cats' stolen from under the cars, and cost to replace is around £1,000 plus. It's such a problem that local suppliers can't get replacement stock and you are then forced to wait for new parts. They literally 'jack up' the car and remove the part. A local garage reported that it's a huge problem with one customer having one stolen whilst parked in Tesco's car park and another lady waking up after hearing a noise outside her house to find two masked individuals in the process of stealing hers! Scary stuff so if you see a car being tampered with please alert others/police asap. Cars especially at risk are LEXUS AND PRIUS (Toyota) so please keep an extra eye out for anyone local. Thanks all...

STOLEN CAR - J10 DYA Abarth 595c

Morning, and sorry my first post is a rubbish topic.

Overnight I had my car stolen from outside my house on Leslie Road, Leyton, it's a rather distinctive car and my pride 'n' joy.

If anyone saw anything please do get in touch.

T. 0773 692 8552

Jody

Fixing a faulty a laptop. (Edited)

Good evening I have an Accer laptop that has suddenly stopped working. Does anyone know of a reputable person I can go to or shop that won't try to rip me off. It may just need a replacement battery ?

Check out Foyerman's post on @ScoopLoopUk https://www.scooploop.com/loop/thread/slug/football-for-kids/

This discussion is now closed.

Football for Kids (Edited)

Good morning. Welcome to our football club. Our sessions every Friday 6:00-7:30& Monday 6:00-7:00.
Let to play the Little Champions.

Hi all, we're looking for a local company who can supply/fit Bifold Door Electric Blinds (roller). Any recommendations?

If anybody has a WordPress account or if anyone is interested in interior design and painting and decorating then have a read through my blog
www.awclay.wordpress.com

Hi guys, does anyone know any good running routes? Looking to get back into it now the sun is making an appearance. Thanks

Repair and restoration of period properties

Hi everybody,

My name is Andrew, I specialise in the repair and restoration of period properties and furniture.
I'm qualified, insured and have fifteen years of full time experience.
You can see a few examples of my work and find my contact details here www.awclay.wordpress.com

If anybody has any questions please feel free to get in contact.

All the best,
Andrew

Lots of them taking place, so please support one if you can.
There's one tomorrow at Holy Trinity Church, Holloway Road in Leytonstone E11 4LD from 11am to 2pm.
Come along for a cuppa, cake and a natter with some lovely people!
Thanks xx

Hello everyone! I've just joined after the sad demise of streetlife. Decided not to join Nextdoor as too many people are complaining about it! Although scooploop is new, it already looks more appealing than the competition!