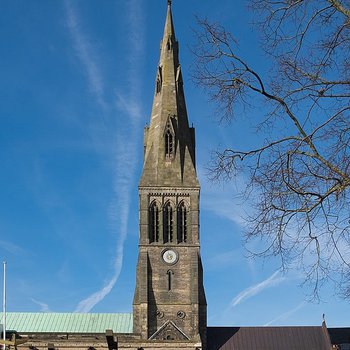 Leicester
Neighbourhood loop for Leicester, Leicestershire
Open Loop 46
Leicester Lockdown restrictions could be lifted today

The Government could lift the majority of Leicester Lockdown restrictions today, it has been reported, but a ban on household mixing looks set to remain.
https://www.leicestermercury.co.uk/news/leicester-news/further-leicester-lockdown-restrictions-could-4434363

Date: 24.07.2020. Time: 18:00

Location: Online

Our event is created for multicultural professionals to meet, to connect and to learn from each other. Join us to meet competent professionals nea...

Date: 28.03.2020. Time: 18:00

Location: Athena Conference & Banqueting

Join us as we take over The Athena to bring you 7 hours of reggae music in the heart of Leicester, soak up the atmosphere and enjoy the taste of th...

Sounds Of The 60's Live with Tony Blackburn

Date: 18.01.2020. Time: 19:30

Location: De Montfort Hall

An evening hosted by Radio 2's legendary DJ, Tony Blackburn of 60s classics performed live by the Sounds Of The 60s All Star Band & Singers. Every...

Hi all! I'm looking for a place in Leicester to take my micro scooter to be fixed. Any suggestions?

Date: 16.11.2019. Time: 11:15

Location: Mercure Leicester The Grand Hotel

On the back of the success of last year's Leicester Whisky Festival that was held at the National Space Centre, the team at 23 Wine & Whiskey have ...

Foreverland Leicester ∙ Psychedelic Carnival

Date: 12.10.2019. Time: 22:00

Location: O₂ Academy 12 University Road Leicester

Expect surreal spectacles and mysterious moments as Foreverland invites you to dance at our most outlandish theme yet. After two sold out UK tours,...