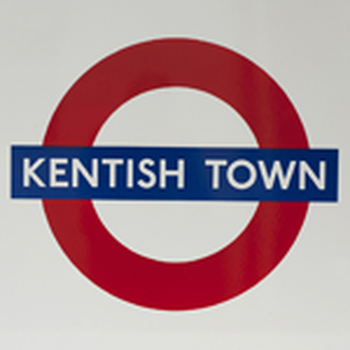 Kentish Town
Neighbourhood loop for Kentish Town, Greater London
Open Loop 138
CTIL has submitted a planning application (2020/0147/P) for the "removal of 6X antennas and the installation of 12X antennas & 2X 600 mm dish & 6X cabinets......" to Camden Council.
Public consultation on the proposal is open until 01.04.2020
If you have any objections to the erection of these masts, please make them known to the council as soon as possible.
I object to the erection of the masts for the following reasons: their negative visual impact on the area as a whole; their potential impact on our physical well-being (there is some evidence to suggest that there is a higher incidence of cancers in people living close to these masts and thirdly because of the previous two reasons they will undoubtably have an effect on the value of local property.

If you access the CNJ website you will see that Camden Council is "proposing" to close Carlton Primary School - rated "good" by OFSTED and a community asset which works with some of the most vulnerable children in not only Camden but the whole of England. Although no decisions are supposedly made the school has just 18 days left to make its objections. Email Councillor Angela Mason, the Councillor with Cabinet responsibility for the decision to give her views and copy in our local councillors.

Dear all

i just need some advice on council flat, i m an laeseholder which i have bought it 5 years ago, is anyone becme leaseholder or which to sell it, do i need councils permision or i acn sell it. Think the law clause are confusing for 5-10 years period.
Anyone one with similar situation any advice n help.

Thank you

Rajesh

Also can email me : maharjanrajesh101@hotmail.com

Hi. I just need some more help n advice on Camden Leaseholders Services.
I am an leaseholder which I bought the council flat 5 years ago, think there is a restriction clause 5-10 years. Period of can't sell it.
If anyone are in similar situation or have gone through this with the council,
Please give me some idea n advice information.
Would be very great full
Thank you.
Rajesh

Email: maharjanrajesh101@hotmail.com

If you were looking to do something fun and staying active whilst the weather is getting cold 🥶 out there, this invitation is for you!
We have a new Venue! Queen's Crescent Association Center.
Join us this Wednesday @6:30pm for a Hoop Class. You will sweat, learn new tricks, meet an amazing community and dance! 😉⭕️✨💕

A basic problem in Camden is the obsessive secrecy of the Council and its wide use of fake news (Councillors and officers) exacerbated by their continued failure to respond to questions. Thus social media such as this, reclaimqueenscres and Gospel Oak Ward FB are humble residents only solution, other than the CNJ of course. There are of course other important uses of scooploop. Fact of the day. Camden Council often brags about its magnificent work with the homeless. Be that as it may it has the second highest numbers of deaths of homeless people in London (12) behind Westminster (17). You will not see this "fact" reported I suspect in the Council's literature.