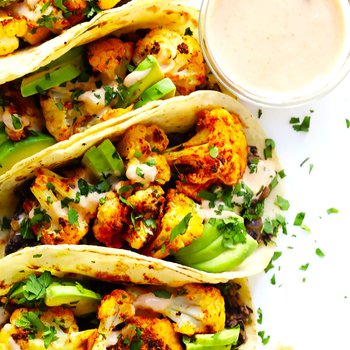 Accidental vegetarians
Do you go to a restaurant and realise that you always go for the vegetarian option? Share all your great veggie/vegan recipes to help inspire others to cook more and get inventive with their meals. (meat eaters are welcome)
Open Loop 37
Tomato-Broccoli Frittata

PREP: 20 minutes BROIL: 5 minutes STAND: 5 minutes MAKES 4 servings

3 eggs

6 egg whites

1⁄4 teaspoon salt

1⁄4 teaspoon ground black pepper

1⁄4 cup crumbled reduced-fat or regular feta cheese (1 ounce)

2 cups small broccoli florets

2 tablespoons finely chopped shallot (1 medium)

1 teaspoon olive oil

11⁄4 cups cherry tomatoes, quartered

1 Preheat broiler. In a medium bowl whisk together eggs, egg whites, salt, and pepper. Stir in cheese; set aside.

2 In a large broilerproof skillet cook broccoli and shallot in hot oil over medium heat for 8 to 10 minutes or just until tender, stirring occasionally. Carefully pour egg mixture over broccoli mixture in skillet. Cook over medium-low heat. As mixture sets, run a spatula around edge of skillet, lifting egg mixture so that the uncooked portion flows underneath. Continue cooking and lifting edge until egg mixture is nearly set and surface is just slightly moist.

3 Top frittata with tomatoes. Broil 4 to 5 inches from the heat about 5 minutes or until center is set. Let stand for 5 minutes before serving.

PER SERVING: 134 cal., 6 g total fat (2 g sat. fat), 161 mg chol., 416 mg sodium, 7 g carb., 2 g fiber, 14 g pro

https://vegetarian-lifestyle.com/2022/10/22/tomato-broccoli-frittata/

Pret is launching its first vegan pastry counter
'Veggie Pret's Vegan Bakery' will be a plant-based pioneer, bring it on .
As if I haven't put on enough weight. I made dairy free vegan biscuits with my granddaughters on Sunday using Pure olive oil spread instead of butter and Moo dairy free chocolate. Too yummy.

I made this last weekend for my partners pre birthday. Its certainly not vegan friendly but I'm sure there are plenty of alternatives!

Lemon sponge with fresh cream and strawberries in the middle and peaches, strawberries and lemon on top to finish - safe to say it was one of my best ones yet!

Just made the easiest dessert.
We seemed to have a glut of bananas so cut some very ripe ones up and froze them. Take them out of freezer, blitz in blender still as frozen as possible with peanut butter, I had some double cream left over in the fridge so added, but you could add some coconut milk if vegan . ( There is no butter in peanut butter , nut butters are easy to make but use bought if easier) Then put it back in the freezer. I scraped the bowl it was delicious. No sugar needed so fairly healthy compared to real ice cream and it can be vegan.


A classic vanilla cheesecake that I made a few weeks ago, so thought I'd share 😊 Not to brag too much but this was definitely one of my best yet!

Anyone else been cooking/baking much during lockdown?

Seeing as we've had a bit more time than usual to cook nice meals. Whats been everyones favourite meal to cook? Or has anyone tried any new recipes since lockdown?

Aldi has brought back one of its most popular ever products and it's only £2 .29

Not for vegans but we eat cheese occasionally, cook with butter sometimes and have cow's milk as well as other plant based milk so lacto vegetarian

Definitely a commitment making this, took over a week to make the starter and in the end, it came out a little too stodgy in the middle 💔 Got some back starter to try again though!

If you're a pancake addict like me...

Sadly I don't have a picture because I ate them too fast to take one 🙈 but I have a great recipe for pancakes without eggs and if I say so myself, they're the best ones I've ever made!

2 tbsp of plain flour (give or take depending on how much mixture you want)

2 tbsp of sugar

half a mug full of milk (I use oat milk)

one banana

Mix all together and start cooking! I didn't measure my ingredients too full because I usually hate following recipes so I did a little guessing.

hope you enjoy!

Please ignore the presentation of the food but..

I made broccoli fritters to go with last nights dinner and they were a huge success! All you need is broccoli, eggs, seasoning and flour. (I know some people may not eat eggs but I'm sure there's an alternative for this) I also used corn flour as I cannot find plain flour anywhere in the shops!

Highly recommend, super quick and easy to make too!

Heres a banana vegan pancake recipe for anyone to try...

https://realfood.tesco.com/recipes/vegan-banana-pancakes.html

For those of the vegetarians you would prefer to avoid gelatine: I recently stumbled across a (I think) new brand of vegan gummy candy. Tried some today and they are actually really good. They are made in Germany and I found them in Morrisons, not sure where else they are sold around here.

Put 225g of grated courgette in boiled water for a couple of minutes to soften then drain as much as possible. Add 2 beaten eggs
4 tablespoons of chopped onions
8 tablespoons of plain flour
8 tablespoons of grated Parmesan
8 tablespoons of grated dried mozzarella
Add salt and pepper to taste.
Mix together well and shape into burger size fritters
Fry in hot vegetable oil until turning brown on both sides.
Serve with fries or salad or in a bun

Mix three and a half tablespoons of self raising flour with
Three and a half tablespoons of plain yoghurt and a tiny amount of olive oil.
Make and shape into naan bread sizes and cook in a dry pan.
Ideal for soaking up sauces or coat in mango chutney, chilli or eat with an egg.

30 minute roasted courgette traybake!

I haven't made this.. YET but thought I'd share a recipe to give us some inspo for lunch/dinner this week. Seems pretty simple, quick and easy if you're in a rush!

Ingredients:
4 medium organic courgettes


Organic olive oil


1 red organic onion


½ a bunch of fresh thyme


1 × 230g jar of roasted red peppers


550g organic cherry tomatoes


2 cloves of garlic


1 × 400g tin of organic chickpeas,


or 250g home-cooked organic chickpeas

(personally I won't be including these in my dish)
(see pages 241–5)


1 unwaxed organic lemon

Method:
Grate the courgettes then scatter evenly on a baking tray, season with salt


and pepper, drizzle with a little oil and place under the grill to cook and char


for about 20 minutes, turning every couple of minutes.





Meanwhile, put a frying pan on a medium heat. Thinly slice the red onion


and add it to the pan with a splash of olive oil and the thyme leaves. Cook


for 5 minutes, until soft and sweet.





Finely chop the red peppers and tomatoes and fnely slice the garlic. Once


the onions are browned, add them to the tray of courgettes with the peppers,


tomatoes and garlic and continue to cook and brown, turning every 5 minutes,


for a further 10–15 minutes.





Put the frying pan back on a high heat and add a little more olive oil. Add


the chickpeas, a good pinch of salt and pepper and the zest of the lemon and


cook until the chickpeas are crisped around the edges. This will take about


10 minutes, and you'll need to keep tossing the chickpeas in the pan.


Once the courgette mixture is softened and sweet, and charred in places,


scatter over the chickpeas. Serve with some lemon-dressed green leaves.

Squash, swede and chickpea tagine

Made this yesterday for the first time. Quite a lot of ingredients and time consuming but the aroma alone was glorious. The whole house smelt like a Moroccan restaurant 😀 and As the recipe was for four rather than halving it I froze half for another time.

I made a Melanzane do Parmigiana for 8, then some vegan meringues. The recipe said 250* for quite a long time. I checked went upstairs. My husband started shouting about smoke in the kitchen. It was really bad, the meringues are black. The recipe was American and it was in Fahrenheit!!

Made ravioli, some with pear, Gorgonzola, walnut. The other with mushroom, roasted garlic and mascarpone. The left over pasta we made tagliatelle with , ate it with spinach, mascarpone left over garlic etc. I used aguafaba for the pasta, you can also make meringues with it truly amazing.