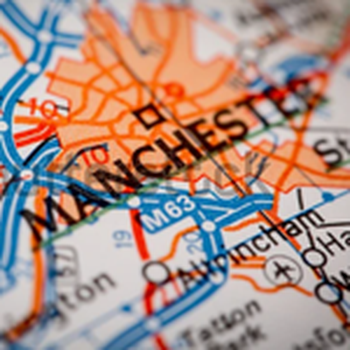 Manchester
Loop for Manchester and the Greater Manchester area
Open Loop 430
The fifteenth edition of Manchester Art Fair is set to take place on Saturday 5 November and Sunday 6 November, and they're anticipating that over 8,000 people will make their way through the doors of Manchester Central across the two days.

https://confidentials.com/manchester/manchester-art-fair-is-back-with-its-biggest-edition-yet

Thousands of people gathered in Manchester city centre this afternoon to protest against soaring energy prices and the cost of living crisis as part of a day of national action for an anti-poverty campaign.

https://www.manchestereveningnews.co.uk/news/greater-manchester-news/hundreds-turn-out-enough-enough-25156170

Date: 21.08.2020. Time: 09:00

Location: Sale Water Park

Stand up paddling SUP has exploded in 2020, session includes paddling and is combined with yoga to help improve balance and confidence. https://www...

Date: 27.06.2020. Time: 19:00

Location: Manchester

This is regular monthly singles night in Manchester city centre. Temporarily online via zoom (covid19) each Saturday night 7pm-7.40pm. Please joi...

Terrarium Workshop with Eve Finlay Miller

Date: 04.06.2020. Time: 19:00

Location: Online

Eve Finlay Miller and Chirpy have teamed up as usual to bring you an Open Terrarium workshop! Unusually they have moved the workshop to an online p...

How to support yourself - webinar

Date: 23.04.2020. Time: 18:00

Location: online

During the online webinar our panel of guests will share their expertise on how you can support yourself and others during this time of uncertainty...

Stay positive during lockdown!

It's a hard time for everyone right now and families are trying to share some brightness in the world - with rainbows.
https://www.manchestereveningnews.co.uk/whats-on/whats-on-news/little-things-youre-doing-stay-17970664

Date: 20.03.2020. Time: 19:30

Location: Stretford Public Hall, Chester Road, Stretford

Back by public demand Pink Purse brings you a night of LGBTQ cabaret. From retro to right now and cool to quirky, acts promise to entertain all gen...

Date: 13.03.2020. Time: 17:00

Location: HSBC UK National Cycling Centre

Katie Archibald and Elinor Barker lead a stellar line-up heading to Six Day Manchester from 13-15 March. Enjoy world class track cycling with an in...

Date: 12.02.2020. Time: 16:00

Location: Hardman Square

To celebrate Valentine's Day, From Wednesday 12 to Saturday 16 February, a giant red love heart, 'With Love', by French artist Franck Pelletier sha...

Hello! My and my wife are having 10 years wedding anniversary next summer and we would like to go glamping. Can anyone recommend any camping sites that are child friendly and within easy reach of Manchester? Many thanks

The Manchester Japanese Festival

Date: 09.11.2019. Time: 11:00

Location: Sugden Sports Centre

The proceeds from various events at Doki Doki 2019 will be donated to our supported charity, Aid for Japan, which provides long-term support for or...

Moving company (Edited)

Hello! Looking for a recommendations of a cheap and reliable moving company in Manchester. Anyone?