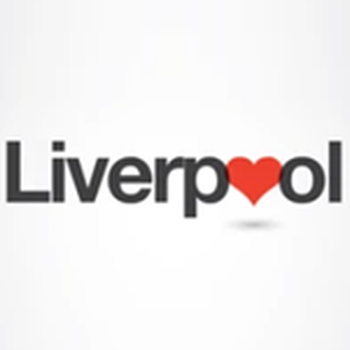 Liverpool
Neighbourhood loop for Liverpool, Merseyside
Open Loop 118
For 17 nights from Friday 21 October to Sunday 6 November, River Of Light will play host to a series of artworks created by local, national and international artists – all on the theme of Unexpected Twist – a nod to the World Gymnastics Championships 2022 which is taking place in the city ​during the same period.

https://liverpoolexpress.co.uk/countdown-is-on-to-river-of-light/

Date: 22.08.2020. Time: 19:00

Location: The Isla Gladstone Conservatory

QUEEN in the Park at the Isla Gladstone Conservatory 🎪 An Outdoor LIVE Music Performance from UK's leading Queen Tribute! Performing QUEEN's Great...

Date: 07.03.2020. Time: 13:00

Location: St George's Hall

Join us for our second Gin Party in the Great Hall this spring! You can expect up to 25 different boutique gins plus live music, magicians and mor...

St George's Hall Winter Ales Festival 2020

Date: 30.01.2020. Time: 18:00

Location: St George's Hall

St George's Hall Winter Ales Festival 2020 Thursday 30th January 2020 - Saturday 1st February 2020 Join us once again in one of Liverpool's most ...

A Christmas Carol - A Ghost Story of Christmas

Date: 20.12.2019. Time: 14:00

Location: St George's Hall Liverpool

A Christmas Carol has been inspiring the world for over 175 years. Ginificent presents the most respectful theatre adaptation of this famous Dicken...

What a touching story (Edited)

https://www.liverpoolecho.co.uk/news/liverpool-news/much-loved-asda-worker-stunned-17318050

Date: 14.12.2019. Time: 14:00

Location: Camp and Furnace

Christmas Tribute Festival We are bringing together the UK's Christmas favourite tributes for our Christmas Tribute Festival! Enjoy our Festive C...

We have very old (over 40 years I guess - so we don't even know the brand) but entirely satisfactory double glazing windows that needs a bit of TLC because the plastic runners on which the glazing units run have finally given up the ghost. Does anyone could recommend a window repair specialist who might be able to help? Thank you in advance.

Hi neighbors! I've just moved to Liverpool and was wondering if I can find here a swimming pool with some attractions for children like slides, balls etc. ? I would be grateful for any help.

Hi,

I just discovered ScoopLoop so thought I'd try it out.

I'm looking for a hip hop/modern dance class for a (absolute) beginner adult. Preferably in Tooting.

Any suggestions greatly appreciated.