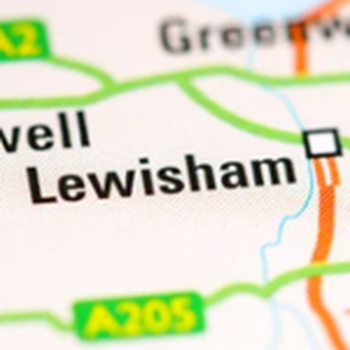 Lewisham
Neighbourhood loop for Lewisham, Greater London
Open Loop 114
Can anyone highly recommend a surveyor to carry out a RICS Building Survey (previously known as a Full Structural Survey) on a residential property in East Dulwich?

Creative Computing Community Day 2020

Date: 21.03.2020. Time: 10:00

Location: University of the Arts London, Camberwell

We're joining up Arduino Day and Processing Community Day into one big event that we're calling the Creative Computing Community Day. https://www.e...

Best Pub Lunch in/near East Dulwich?

Looking for recommendations for a great pub Sunday lunch!
Must be dog friendly and cater for non meat eaters - fish and veggie options, with all the trimmings is fine!
Been to The Wood House in Sydenham and that was really good.
Thank you

Hello,

I am available for babysitting in the evenings and at weekends. I have years of experience babysitting children from the age of 6 months and upwards.

I currently work as an ABA tutor at a school for children with severe autism and behavioural issues. I am therefore more than happy to help with children with learning difficulties.

I can provide a current DBS check and also supply references.

I live in East Dulwich.

If you have any questions please contact me on 07580099843.

Many Thanks ,

Miranda

Anyone in East Dulwich area has a passion for writing?
I was thinking about creating a local poetry club where we meet up in cafe's in the area and just write our hearts out.

A good writer isn't someone who always comes up with fantastic pieces, but more of an individual who still keeps going when they feel their writing makes no sense :)

Date: 30.10.2019. Time: 16:00

Location: Terroirs East Dulwich

Join us for the FIRST EVER Cooking with Kids @ Terroirs East Dulwich! These courses are designed with your young chefs in mind. Terroirs Head Ch...

Hi

I take a Zumba class on Saturday mornings at Dulwich College Sports Centre. Zumba is a fun aerobic exercise class to music and has dance influences from around the world. You don't need to be able to dance. The class is very friendly and everyone over 16 is welcome. Come and give it a go.
Class starts at 9.05am for an hour and sets you up for the weekend. Cost is £10 for non-members.
Hope to see you there :)

Kate

Have just moved to the area (Jenmings Road SE22) and need my car MOTd.
Any recommendations please for a reliable local garage for the MOT and anything that needs attention?
Thank you!

Can anyone recommend a good handyman to do some simple jobs around the house and garden in SE22 please.
Thanks

Hi guys, does any one know of a good dentist who does Invisalign that opens on Saturday?? Thank you!!