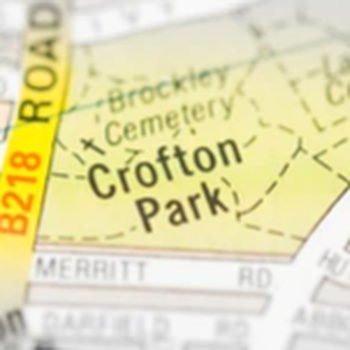 Crofton Park
Neighbourhood loop for Crofton Park, Greater London
Open Loop 78
I'm an understudy and can exhort you, on the off chance that you are searching for a skilled web-based help, to contact the https://uk.bestessays.com/ essay help uk. This web-based assistance furnishes you with fantastic composed work of any intricacy, papers without literary theft, on time, caused co-initiation of definitive sources taken

FREE LEWISHAM UKULELE GROUP - Waiting List Now Open (Edited)

People of Lewisham's Ukulele Club (PLUC) - We're in the process of finalising a new local venue for when Covid restrictions relax. If you want to join our waiting list to be informed when we can play face-to-face again, please get in touch via our website. There are also limited places available in a trial venue in Penge on Wednesday evenings - email for more info. Thanks. https://lewishamukulele.wordpress.com/

Be part of the Royal Greenwich Residents' Rainbow. (Edited)

You can be part of our gratitude and goodwill exchange, by sharing a message to be printed onto one of the colourful ribbons.





You could make a wish for the future or thank those who have been vital in getting us through one of the most challenging times we've faced in generations.
The month-long celebrations will culminate in a spectacular laser light display that will be seen by residents far and wide on Saturday 26 September.

You can send in a wish or thank you here: https://www.royalgreenwich.gov.uk/news/article/1683/residents_are_invited_to_join_in_a_colourful_explosion_of_gratitude

Date: 21.07.2020. Time: 19:30

Location: various locations

The Luna Cinema has just announced a 47-venue run of outdoor screenings taking place from July 21 to October 3. Tickets are on sale now. https://th...

Washable and Reusable Fabric Face mask

Hello all hope you're all having a good day!
I have cotton fabric face masks available to order on my Etsy store all face masks are handmade by Me, you can order single and pack, available size is for adult unisex, please if interested copy and paste my store address below Or copy and paste the link below onto your search bar, there's more face masks available then the picture, please have a look at my store thanks 😊
Etsy Store,Sophiasfab.etsy.com

Excited to share this item from my #etsy shop: Face Mask Reusable Washable Face Mask, Unisex reusable Washable face mask, Reusable Face Mask, face covering https://etsy.me/3huJN2J

😊Does anyone have a bike, (nothing fancy-not too many gears etc) to borrow/hire/buy whilst this situation is on please🌱

Hi everyone

Does anyone know who's house alarm keeps going off at random but frequent times throughout the day and night? I think it's been going off for a few days now. Not sure how the owner or the immediate neighbors put up with it?

Anyway, I'm finding it hard to narrow down which house it is. Any ideas on what to do?

Thanks

Counselling (Edited)

I offer Person centred counselling in both south east London including Forest Hill, & Brockley areas, kings cross, and Brighton.

To view my website- www.juliehaywardcounsellor.com

BACP registered: fully insured: DBS checked.

Is anyone into poetry? We could meet in the Brockley Barge for a quiet drink and discussion on poetry ...
JULIA

Has anyone been to view, or had experience with Cherryli Nursery, SE4? I am going to visit it on Friday, however personal experiences/opinions would be appreciated.
Many thanks!

CAT Carer wanted - (students?)

Hi I live in Brockley and I am looking for a person to feed my cat. I can discuss payment in kind - I can do something for you...like cleaning or shopping or babysitting. I can teach you English, do reflexology or proofread essays and help you with your business or research. Pls get in touch.

Arts Freelancer Breakfast Club

Date: 19.11.2019. Time: 08:30

Location: PLACE/ Ladywell, 261 Lewisham High Street

Since 2015 Lewisham Education Arts Network has hosted regular Arts Freelancer Breakfast Clubs for those working freelance in arts education to meet...

I got this note through our door. Happy to get to know my neighbours better but is this genuine or a low-fi marketing initiative for scoop loop that's just got me to give up my data to yet another social network?

Carpenter at resonable prices wanted

Can anyone recommend a good carpenter who charges reasonably please? I have a requirement to fit custom storage units in loft conversion bedrooms.

Terroirs East Dulwich Goes Live!

Date: 09.10.2019. Time: 19:00

Location: East Dulwich

Joncan is back again! Terroirs East Dulwich is proud to present an evening of live entertainment featuring the musical stylings of Joncan Kavlakog...

Bass Player or U-Bass Player Required To Join Free Tuesday Evening Community Ukulele Group (Edited)

Are you an experienced bassist or u-bass player looking to join a local band for jamming sessions? Do you play ukulele already and fancy expanding your skills in supportive club surroundings?

People of Lewisham's Ukulele Club (PLUC) is a free & friendly weekly community ukulele group. Our wide repertoire covers a selection of Tin Pan Alley melodies, jazz standards, country music, 50s – 60s – 70s pop classics & more. We're currently seeking a new bass player, with a rock-steady beat, to join our sessions.

We meet at the Lewis Club, next to the Nursery at Lewisham Hospital SE13 6LH, every Tue from 8pm - 10.30pm. (We have our own amplifier on site - ask us for more info.)

See our website https://lewishamukulele.wordpress.com/ for more about us, including public transport & local parking details. Please get in touch at webmaster.PLUC@gmail.com if interested. Thanks.

Airport transfer companies abroad?

Good morning! I'm going on holiday to Malta and need to book a transfer from the airport to our hotel. Can anybody recommend any good, trustworthy sites for booking transfers abroad? Thank you! 😊☀️

Hey everyone - I am hoping to get some recommendations for nurseries in Dulwich. If you've used one can you let me know which and why you'd recommend it please? I need to get registered ASAP. We've got our eye on Gumboots on Crystal Palace road based on what we've read online, but personal experiences are always best to judge from. Cheers!

Seeking advice -giving cat medicine

Hello everyone! I am hoping there is someone here who can offer some advice. I adopted a cat a few years ago; she was mistreated before I got her and is very shy. She doesn't like being touched and is quite feisty, she will naturally scratch and bite if she's distressed in any way. She needs to take some oral suspension medication that the vet prescribed however I cannot for the life of me get it in her! I have tried to hide it in her food but she refuses to eat it, and she won't let me close enough to syringe it into her mouth :( please, if anyone has any other ideas, I would be very grateful!

Hello. Might anyone be able to recommend somewhere good where I could get a zip replaced? It's a bit of a fiddly job, on the back of a structured dress. Thank you :)

Is anywhere taking Christmas cards for recycling? I have a few with glitter on and I'm not sure the council will take them.

I'm looking for someone to fit a gas hob, do you know someone who can help? Please let me know.