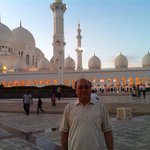 Crystal Palace
- joined over 2 years ago
0

Friends

5

Posts

1

Comment

4

Reactions

8

Points
I am qualified Auricular Therapy / Acupuncture practitioner. To understand Auricular Acupuncture you have to imagine that the ears are like a switchboard connected to the brain. There are over 200 acupuncture points located on the ear. When a specfic point is stimulated, either with a needle or an acupunctoscope, electrical impulses are sent to the brain triggering a physiological response affecting the targeted anatomical area.
This sophisticated mechanism aids the body's natural healing process in many ways. It can help relieve pain and stiffness in joints such as knees and shoulders for example, and can help organs, such as liver and kidneys to function more effeciently. Auricular acupuncture treatment only works in a therapeutic way and can not harm healthy parts of the body.
EXPERIENCE THE DIVINE MAGIC OF TINY PONTS ON EAR !!!
Don't forget to visit our website www.keecare.co.uk
Scooploop Cookies - To give you the best possible experience Scooploop uses cookies. Find out more
Allow Cookies