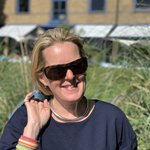 Roehampton
- joined over 2 years ago
1

Friend

25

Posts

1

Comment

2

Reactions

80

Points
I am a mum of 2 who has lived in Putney for quite some time! We have a dog and love pretty much everything to do with Putney.
I am the Founder of Dance Grooves and London Small Biz Network.
I love our local community and run Charity Pop-Ups to help raise awareness and funds for charities etc.
Having lived in Putney for a while I know many of the local community and business and have a number of collaborations and run events and help local businesses and start ups.
Dance Grooves offers street dance classes, parties and themed holiday workshops. All taught by professional dancers who are DBS checked. During the holidays we work with the Metropolitan Police at their holiday camps for underpriviliged children.
I also run Emily's Family Workshops which are mostly for parents on areas including Internet Safety, Making the Most of your Marvellous Mac, Getting the most out of your iPhone, Street Smart preparing children and their parents for the transition from primary to secondary school and Paediatric First Aid Courses. We run a mix of public and private workshops.
For more details please do not hesitate to contact emily@dancegrooves.dance or call 07956 235 248.
Scooploop Cookies - To give you the best possible experience Scooploop uses cookies. Find out more
Allow Cookies