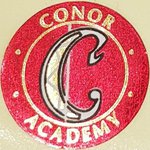 Croydon
- joined over 2 years ago
0

Friends

1

Post

0

Comments

0

Reactions

1

Point
Regular weekly Irish Dancing classes in Thornton Heath and Streatham:
Come and join us for a dance class for all ages providing fun and exercise and help to improve your health and wellbeing. The academy's aims are to provide a happy, friendly environment in which pupils will enjoy learning and be inspired to achieve results of the highest possible standards and where the emphasis is on learning and enjoying dance steps.
ADULT classes are also available on a Tuesday evening in Thornton Heath – as well as passing on the cultural heritage and tradition of Irish dance, it can also build stamina and strength; help keep bones healthy; improve posture; improve muscle tone and help with flexibility as well as being good cardiovascular exercise. Also the benefits of remembering the different steps will give your memory a workout too.
See us on Facebook: https://facebook.com/ConorAcademyOfIrishDancing
Class details on our website:
http://www.irishdance.co.uk
Also on Twitter: @ConorAcademy
and Instagram: Conor_Academy
Scooploop Cookies - To give you the best possible experience Scooploop uses cookies. Find out more
Allow Cookies