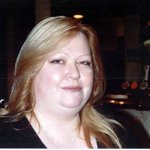 Caroline C

@CarolineHeston

Cranford
Cranford
Joined over 2 years ago
I will start with my school and work record in case any of you match with me.
1971 to 1978/9 Norwood Green Infants and Junior School
1979 to 1985 Heston Comprehensive School
1985 to 1987 worked as Dental Nurse for J Hughes in Hanwell
1987 to 1998 Department of Social Security/ now The Benefits Agency ( I never told anyone where I worked when I worked there)
Dec 1999 I Was Medically Retired and became wheelchair bound.
Hi All,
I'm a 52 yr old lady from Southall/Hounslow. I'm now in a wheelchair full time when out of the home, have also been housebound for last six years due to nerve pain in my legs and back and would just like to make friends locally for a chat. You can tell me what's going on in the world as its not often I get out and things locally have changed a lot recently. So if you want someone to talk to I'm your girl. I do have problems sleeping so tend to be online a lot at night, and not so much during the day but once we have made friends perhaps we could swap phone numbers? I like to read mainly thrillers and love to watch my TV as it helps distract me from the pain when I add in PC too. My TV choice is also Cop drama's and Si Fi anything I can work out who done it, but also like to keep up with documentary's Not into X factor or I'm a celebrity and that kind of thing, but I did use to watch BB (big brother) although I weaned myself off the last series as it was not as good. I was born in Southall so I have not moved far in my life but I did used to work full time and have had my share of holidays before my spine degenerated and put me in the chair/ or bed I should really say as that's where I have spent most of the last six plus years. So if you think we could have something in common you know where I am, write me a note and I'll try to reply when I'm able. I take weekends offline and as I said my sleep pattern is all over the place but I'll always get to it eventually. I have to add that my typing is a bit sketchy now as I have very shaky hands so sometimes I hit two keys at once it makes writing harder now but as before I will still reply to any messages I get. Best news I have just got an Electric wheelchair on the NHS ( after being turned down four times before because you have to need to use the chair indoors and out) So I'm now sick/disabled enough to need the chair indoors as well as out, and they now make chairs that would fit through my front door. That's the other reason why I couldn't have an electric wheelchair from the NHS before as they wouldn't fit through my front door. I bought one which is massive and I have only been able to use it half a dozen times, since then it's been stuck in my shed. I couldn't control it due to shaky hands and to be honest the company just sold me the most expensive chair they could and wouldn't come back again when I called them out for a fourth time. ( and now seem to have gone out of business) So anyway the new chair is at my house but it needed adjusting. The technician has now been and adjusted it to fit me better but at the moment I have it turned off as I the journey into the village turned out to be too bumpy for me to handle, so although I now have the chair it's not getting the use that I would so like from it. So to fix that I need a car to be able to go to shopping centers and other places with nice flat roads/pavements or surfaces. I'm hoping that as there have been a lot of people who have lost their WAV ( Wheelchair Adapted Vehicle) mobility cars that I will be able to buy a car that will hold my at least one of my chairs either my manual or electric, so that I can finally get out a bit more. At the moment I'm reliant on my Mum, cabs or friends to get anywhere and my Mum's car will only take my smallest of chairs limiting my time out. I gave up driving five years ago as I couldn't sit for long enough to get anywhere, but things have improved a bit and I'm now sitting for longer and so I'm hoping to be able to do at least local journey with me driving. I do feel guilty about looking for this car as those that are out there are only available because this Government has stolen the mobility part of disabled peoples benefits under the guise of a change from DLA to PIP ( Disability Living Allowance to Personal Independence Payments) So I feel guilty even looking at all the adapted cars out there for sale. As each one stands for some poor person who has lost their transport and way to escape disability
Unfortunately I will have to take it slowly and build up the time I can spend in the chair, as at the moment I can only sit for up a shortish time but this is getting better all the time now and as it does I'm going to be able to get about a lot more and hopefully get to go anywhere I want. I look forward to hearing from anyone who wants a chat, and hope to be able to get out when I've sorted my transport situation getting a car or until then a good cab firm that will take my large reclining manual wheelchair. My getting out has been delayed as I had thought that I'd have had a car by now, as you can imagine being stuck housebound for such a time has been hard so I intend to make the most of it when I get out and about again.
Back on"Streetlife" I organised a Christmas Party for a group of great people and have kept in touch with some of that group and we had another Christmas Lunch just before Nextdoor bought streetlife. Unfortunately I didn't get as many of the old streetlifer's emails as I would have liked but we have a small group that have stuck together through the take over. We have continued to have our lunches and they have become more often, rather than just a party at Christmas. Not all became members of "mystreetlink"the next site we moved to but as we have continued with our lunches we have managed to stick together, so I'm hoping that now "mystreetlink" has closed we will continue without loosing anyone. Actually I would love to manage to get a few of you MSL guys to join us. Most of our group are from the Hounslow area but we have a few drivers and have moved the lunches round each time to try and include everyone and make sure no one has to far to go, so it would be no problem to have a lunch closer to a new member. The group have been very good on making sure that everyone has a lift to get there too, so even if you don't drive we will make sure you get there one way or another.
I hope that the new site " Scooploop" turns out to be a good site and we can gain a few more members to our happy little bunch. As nice as it is now we could do with some new blood to give us more to talk about, and I really need some more ideas about where to eat. I would also hope that others might like to organise further meals, coffee mornings or other outings in the future and of course share their recommendations for good trustworthy people to do our gardens, windows and all those odd jobs we have been putting off because we don't know a good handyman or electrician who can do the job for us. At the moment my garden looks more like a woodland with my magnolia has grown to mad height in the last year due to the amount of rain and good weather we have had. That and next doors tree has done the same so my living room has now become quite dark. So if anyone knows a good gardener and/or tree specialist then PLEASE let me know.
Sorry for the book I copied the profile I wrote o MSL then added to it so it has taken on a life of its own, but I hope it might explain "me". I hope to see you all on Scooploop.
Scooploop has put me in Southall but I live in Heston so That would be my chosen area but can't change it.
Caroline xx ❤️👩🐈❤️
5

Friends

0

Posts

42

Comments

28

Reactions

64

Points
Scooploop Cookies - To give you the best possible experience Scooploop uses cookies. Find out more