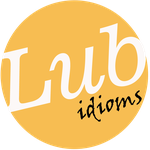 Beatriz Luna Gijon

@BeatrizLuna
Merton
- joined over 2 years ago
0

Friends

1

Post

1

Comment

2

Reactions

4

Points
I have been a teacher of Spanish as a second language for over 20 years, most of them in my school in Malaga, Spain. After relocating to London, I started delivering Spanish language lessons to all levels and ages, both face to face and online. BI have worked at different language schools, I am also very well familiar with the structure of the English school system, the National Curriculum and the standards of Spanish for GCSE and A levels. Undergraduate and A-levels' students benefit from my genuine interest and expertise in literature, arts, politics, cinema and philosophy.
Teaching is an activity that I truly love. I have the patience and the skills needed to accompany the students' progress at their own pace. I can also engage the students easily and develop a strong rapport.
Regarding my educational background, she studied English and Spanish Language and Literature at university. I also have a diploma in English and Spanish teaching and ongoing studies of Applied Linguistics at university.
Scooploop Cookies - To give you the best possible experience Scooploop uses cookies. Find out more
Allow Cookies