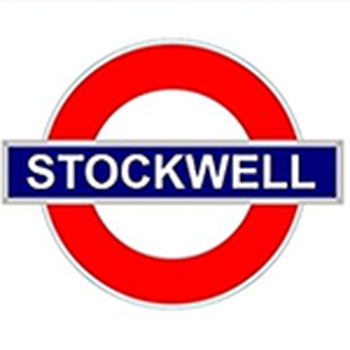 Stockwell
Neighbourhood loop for Stockwell, Greater London
Open Loop 255
Applications are now live to take part in this year's Virtual Lambeth Country Show. Lambeth are looking for individuals and organisations to get involved and offer interactive entertainment for the event, as well as local businesses to take part in the virtual market.

https://lambethcountryshow.co.uk/virtual/

Hi everyone I am looking for someone in lambeth that has a Hob ferret (boy), that will be able to meet my beautiful Bella, she is in season and needs to go with a boy, so that she can come out of season, cos it can be bad for her to stay in season.
Please contact me if you can help. Thanks. 07951480873

With the disappearance of Sarah Everard on her way home last week, residents in Clapham are asking Lambeth Council to add more lighting to Clapham Common, and have started a petition. After all no one should feel threatened or scared on their way home.The common is widely used by communities in the borough of Lambeth and surrounding areas. Now more than ever, we need access to local outdoor space considering the restrictions we are under due to the Covid-19 pandemic. Rather than a luxury recreational space, it has now become an essential part of our day to day lives.

With the recent and ongoing events surrounding the disappearance of Sarah Everard in Clapham, the question of safety for not only ourselves but our friends, families and the community as a whole is at the forefront of our minds.

The common is heavily populated throughout the day however for those trying to utilise it after working hours, they are forced to use the common in complete darkness (as most of the common has little to no lighting).

So, the purpose of this petition is simply to request that the local council urgently take action to provide sufficient lighting to cover all areas of the common, so that we feel safe to continue to use what currently stands as a wonderful outdoor space on many of our doorsteps.

You can view the petition to maximise lighting on Clapham Common to improve safety here: https://www.change.org/p/lambeth-council-maximise-lighting-on-clapham-common-to-improve-safety-cbc115b6-0ff4-4c8c-b097-4b5ec46f8239?recruiter=false_by_id=8264b860-8114-11eb-aae8-6324832a9288

Hi everyone, I'd like to let people know that live in Brixton, that there is spies out walking around Brixton waiting for someone to drop their fag, and then they approach u and show you a video of u smoking then dropping the fag. It is a £100 fine, this happened to my friend yesterday, so everyone take care and be on the look out. That is a lot of money to fork out.

Finding the right dress for your wedding is surely important. But is it easy to find the right match? Well, with a world of options to choose from and the lack of quality that you may have to deal with, the selection can often become challenging. But don't worry. At Bespoke Bridal, we are here to take care of all your wedding dress needs. Here we take into consideration your aesthetic taste and design preferences to create bespoke wedding dresses that can charm up your entire wedding experience. All you need to do is give us a call, and we'll take it from there.

Address: 16 Marlay Park Courtyard, Grange Road, Rathfarnham, Dublin 16, South Dublin, Ireland


Phone: 0 15674189


Email: info@bespokebridal.ie


Website: https://www.bespokebridal.ie/

Your living premises speaks of your personality, and that's what we believe in. Ben & Sons Paintings paints your home that matches up to your lifestyle. Our experienced professionals create a unique blend of colours using high-quality paints, giving your wall a smooth, professional finish. So, whether it is your exteriors or interiors, we have expertise in all types of commercial and residential painting in Auckland. Modern equipment and dedication for 100% customer satisfaction encourage as to deliver quality workmanship. Starting with the plan to final delivery, we assist you in the entire process. So, transform your home to beauty. Call us today for a free no-obligation quote.
Email: noblemain@gmail.com

Address: 36 Kelman Road, Kelston, Auckland 0602, New Zealand

Phone No.: 0273680922
Visit us: https://www.benandsonspainting.co.nz/

From balancing your chakras and aligning your spinal cord to relieving your muscles of deep-seated stress, massage can do wonders for your body. At The Sanctuary on Richmond, we pave the way for your body and mind's well-being with our variety of massage therapies. We boast of working with massage therapists who are exceptionally good at their job. While our pregnancy massage helps the mother-to-be relax and prepare for birth, our therapeutic massage in Ponsonby (Auckland) aims at relieving pain and tension knots. To encourage complete well-being for yourself, wait no more and book a massage session with the specialists today.
Email: info@thesanctuaryonrichmond.co.nz

Address: 147 Richmond Rd, Grey Lynn, Auckland, 1021, New Zealand

Phone No.: 021 258 8672

Visit us: https://www.thesanctuaryonrichmond.co.nz/

Looking for Mums, Dads, those who want to work from the comfort of your own Home. You need a Computer / Laptop. Free to Join: www.shopfreemart.com/Incomeplus2018

Everything you need to run a successful business is in your Back Office. Please, no time wasters. You must be focused, want to succeed and believe in yourself and with a can-do attitude.

Contact me: https://www.freemartcard.com/vbc/?c=MTkyLDIxMjQ3

Work from the comfort of your own home, be shown how to build a network of people who are like minded, ambitious, don't ask the question, what can our government do for them, but ask what can they do for their government.

Looking for those who are ambitious, self motivated, positive thinkers, happy go lucky, and want to build a network in United Kingdom and not frightened to branch out in US, Canada, Australia, Africa, India and the Caribbean. If you are entrepreneurial minded. Go to: www.shopfreemart.com/Incomeplus2018 to open a FREE Account.

Looking for people who are ambitious, like their own space, and self-disciplined to be mentored how to work from the comfort of your own home, promoting unique health products, minerals, environmentally safe cleaning products.

Its FREE to join, no monthly autoships, you get free mentoring from Doctors, Experts in Health. Are you off work through an illness, yet want to do something to occupy your time. Do you want to do something exceptional for your community, family, and loved ones? Take a look at www.shopfreemart.com/Incomeplus2018 and make this year one of learning something new.