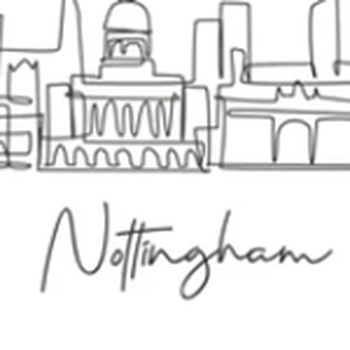 Nottingham
The loop for Nottingham and Nottinghamshire
Open Loop 126
Baa Baby | Natural Sheepskin & Wool Products for Babies and Toddlers

At Baa Baby we have carefully chosen our range of fleeces, liners, footmuffs and accessories from quality sheepskin so that you know your child will be protected by the softest natural fibers. With its unique year round benefits, sheepskin will help keep your child happy when out and about, at home, asleep or play.

For more information visit here: https://www.baababy.co.uk/

Date: 15.08.2020. Time: 18:00

Location: Online

Our event is created to facilitate multicultural professionals to meet, to connect and to learn peer-to-peer from each other's native language and ...

Date: 04.04.2020. Time: 11:00

Location: Newstead Abbey Park

As you enter through the forest, the sounds and smells of Robin Hood's encampment will guide you to his merry band of outlaws hiding out. Close by,...

Exhibition Launch Party & Light Night

Date: 07.02.2020. Time: 18:30

Location: Nottingham Contemporary

Celebrate the launch of our new exhibitions, and see illuminated art for Nottingham Light Night 2020. https://www.eventbrite.co.uk/e/exhibition-la...

Date: 10.12.2019. Time: 18:00

Location: New Art Exchange

All Black Connect welcome you to another meeting of Between the Lines Book Club for a sharing of thoughts and feelings in response to Chidera Egger...

Someone to look after my cute doggie

Hi lovely peeps. I am looking for someone to look after my cute doggie for 2 weeks from 1st january. Please let me know if you are interested. She is a small westie , very friendly, nutered and good with other dogs and children. In return I can get you delicious cakes. Thank you

Purico New Year's Eve Fireworks 2018 in Old Market Square (Edited)

Date: 31.12.2018. Time: 21:30

Location: Old Market Square, NOTTINGHAM, Nottinghamshire, NG1 2DT

Purico Nottingham New Year's Eve in association with Nottingham Care Village Old Market Square Monday 31 December from 21:30 Free entry to the squa...