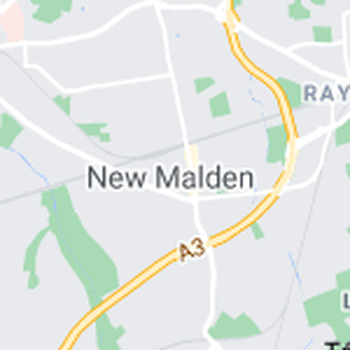 New Malden
Neighbourhood loop for New Malden, Greater London
Open Loop 94
Hi, can anyone recommend a company to replace a garden fence

https://www.scooploop.com/thread/garden-fence

I can thoroughly recommend Paul Connoly of Better Fencing (tel. 07955 619650). Found him on Checkatrade and I think I put in New Malden as a search area for a fencer. He has replaced 2 fences for us, and we will be having him back to replace a front garden fence this year. Very impressed with the high standard of his work, compared to other fencers we have used in the past.

P. Bailey

I think I have a slow puncture on my Audi tyre as it's deflating pretty quickly, but I can't find any damage to it.
Where would people recommend to get this checked out? I've heard mixed reviews of Halfords and Kwikfit, are they cheap for a reason? Any good independents? I wouldn't go to Audi, may as well sell my kidney.

I have acquired a new hedgehog friend, who lives at the bottom of my garden! I am keen to help him survive, does anyone have any tips that I can use to keep him safe? Is it beneficial for me to leave food and water out or should I not get involved? I figure he's probably looking for somewhere to hibernate.

07305834255
home electrical
electricity
Fire Alarm
Troubleshooting
LED upgrades
Solar (PV)
Electrical distribution
Complete Electrical Refurbishment
LED Lighting
Fire Detection
Intelligent Lighting Solutions
Garden Lighting & Power
Temporary Power & Lighting
PV (Solar panels)
Re-wires
Distribution Boards
Fault Finding
Hardwired Smoke Alarms
Replace a socket/add additional sockets
Change an extractor fan
Repair or replace fuse boxes/consumer units
Installation of smart appliances

I'm on a pension and new to area [from brighton] I want to improve my spanish, and willing to pay £12 per hour, and will come to you. adult education is beyond my price range. I can also teach you [or who ever to read tarot cards, using numbers and astrology]. I live in new malden near Aldi and mataland.

So today I sorted out some good quality pairs of boots and shoes for a charity collection. I had the bag in front of my house, nowhere near the kerb, ready to put out before I went to bed, and the next thing I know, some young man is running off with it. By the time I'd got my shoes on to give chase he was out of sight.
Please, if anyone witnesses this kind of behaviour, challenge it. And keep all charity bags inside the house until the morning of the collection.

Hi everyone just joined scooploop after a flyer was posted through the front door.It seems great and does exactly what you need it to do. i was previously on streetlife but had concerns about privacy etc.Was anyone else previously on streetlife but been put off by the same thing when they changed to nextdoor?Such a shame but change is good i guess!

Hi I am new to the area and London in general. Hoping someone can help. I am looking at the TFL website and it is very confusing. I need to travel into central London (zone 1) on a regular basis for work, Mon-Friday. I'll be using public transport and a friend told me it would be cheaper to use a travel card rather than top-up pay as you go oyster card. Can anyone tell me what the difference is and whether this would truly be cheaper? The TFL website is very unclear with lots and lots of information, not sure if I am looking at the right parts.