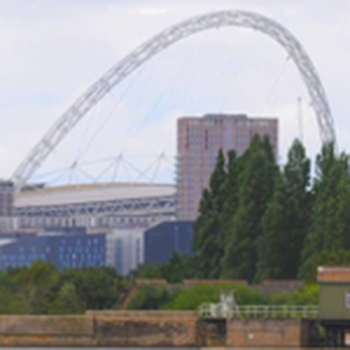 Brent
Neighbourhood loop for Brent, Greater London
Open Loop 19
The Benefits Of Riding A Motorcycle
A motorcycle training course has a range of benefits for new and older riders. Apart from helping you to stay safe on the road, each program can teach you a variety of skills that can enhance your riding ability. Here is why you should invest in motorcycle training.

The Show Must Go On! Live at the Palace Theatre

Date: 11.11.2020. Time: 19:00

Location: Palace Theatre

The Show Must Go On! Live at the Palace Theatre' is happening across six performances on Nov 11-15. Tickets start from £22.50 and are available via...

Date: 11.09.2020. Time: 16:30

Location: Covent Garden

From Friday 11th until Sunday 13th September, Cinema on the Piazza will transform the historic area into a free open air cinema. Showing two films ...

Date: 07.09.2020. Time: 18:45

Location: Boxpark Wembley

This is Boxpark Film Club: World Cinema Week! Alongside the Eat Out To Help Out campaign, we're showing a range of films. Mon 07 - Amelie - 7pm ...

Date: 29.02.2020. Time: 17:00

Location: Chiswick House Gardens

Taking place at Chiswick House and Gardens, an 18th century villa with classical landscapes and 65 acres of gardens, Lightopia is an immersive and ...

Date: 08.04.2020. Time: 11:00

Location: Wembley Park Boulevard

Over the Easter bank holiday, Colourscape Music Festival is bringing a huge psychedelic inflatable maze to the shopping street. Originally created ...

I would like to inform about Daniel's Den playgroup. Might be some of you did not know about it all. It is wonderful playgroup with brilliant people there, loads of acitvities, snack time for little ones, balls and dancing, singing. Please, check Daniel's Den Facebook page, Twitter, Instagram, their official website. Come along if you have a baby, come along if you have a toddler, meet local mums, make new friends, have a cup of tea or coffee, have a chat and do not feel lonely!! Warm and friendly surroundings, safe place.
P. S-£2per child.
Feel free to ask for more information. No need to pre-book!

Hi all! I am looking to get a few pieces of furniture re-painted - in particular, spray painting a couple of bedside tables.
Any good recommendations of people who could do this job?

Date: 20.11.2019. Time: 17:30

Location: Wembley Park

Join us as we celebrate the launch of our brand-new Christmas light festival, Winterfest. On Wednesday 20th November, head to Wembley Park to help...

Hello! I am moving to France next summer and would like to improve my French. Can anyone recommend a French conversation class in Wembley? Thanks

This site might be small, but seems a lot better ( and safer) than Nextdoor which bought Street life. I will certainly invite my friends to join this site as an alternative to Nextdoor whom many people are unhappy with.