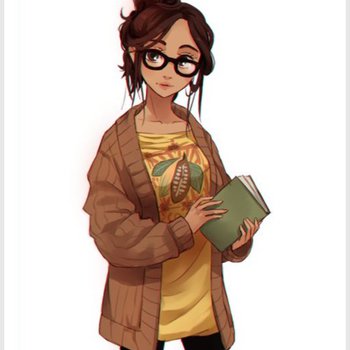 Travel
A discussion group for people who are interested in travelling. On holiday or just visiting other parts of the country. Recommendations for places to go, sightseeing, restaurants etc
Open Loop 99
Gambia out of season?
Gambia is usually a winter sun holiday destination. Has anyone visited there in the summer? I know it is their wet season but from what I've read, most of the rain is overnight and the temperatures are similar all year.
Also has anyone stayed in a holiday rental home there, instead of a hotel.

Travelling isn't fun anymore. My friends were going to Italy today from Stansted to meet their future daughter in law's parents. They drove up to Stansted leaving at 3.30 a.m for a very early flight which was cancelled.
We're meant to be going to Spain with my son next week but our return flight was cancelled today. I tried to change it but nothing available and we can't stay longer because my husband has an oncology appointment. Managed to shorten our trip and hope to return on British Airways although they've been cancelling flights too. Then there is the car hire! Incredible prices we could buy a car for the amount they're charging. I know we're lucky to have the luxury of travelling at all but with family in Europe it is sad not to be able to see each other.

We went to Gran Canaria for a bit of sun and relaxation. However we were quite busy.
Not where I wanted to go but didn't want to wear a mask for 12 hours on a plane also no preCovid test needed for Spain.
There are 22 microclimates on the island we were told. We wanted to see the capital Las Palmas which was a lovely city but was 11 degrees colder than the south where all the resorts are. The resorts are mainly very commercialised, we stayed in Playa Taurito which wasn't too bad and near Puerto Mogan. The inland town of Mogan was quite nice . If you can hire a car and go inland it is fairly interesting but harder to find bars and restaurants. Serious walking ( climbing) and cycling were on offer. I came back fitter than I went.
Personally I would avoid all the main coastal areas which are very built up and full of tourists eating and drinking to excess, sorry if that sounds unkind but we all want different things from our hols. I like my food and we ate well, all in all it was an inexpensive sunshine holiday and we were very happy there, however we want to explore new places next time.

Has anyone booked anything abroad this year or are you waiting to see what happens.
We have a house booked in Spain for my son's 40th in August. He and his family live in Spain and my other son and family plus the two of us will hopefully get there. It is only for a few nights and we haven't been together as a family for over 2 years. No flights booked yet.

A couple of weeks ago we took the plunge and did a 3 night Disney seacation cruise from Tilbury. Everyone had to be double vaccinated and had to do a lateral flow test before being allowed on board.

There were 1800 on board instead of the maximum of 2700. Masks had to be worn when moving around the ship and also in the theatre.

Fortunately, it was sunny and warm so we were able to spend a lot of time up on deck.

The only time I felt a little bit uncomfortable was in the bar on the last night when we were waiting to go to dinner but we didn't stay in there very long.

All in all it was lovely to get away for a few days and we thoroughly enjoyed it.

Lincolnshire and Yorkshire. (Not abroad I'm afraid) (Edited)

I've recently had a 6 night break away, 2 nights in Gainsborough, 2 nights in Haworth (Bronte Country) and 2 nights in Harrogate.

You wouldn't be interested in the Gainsborough stop as it was a Brother in law visit. However part of the journey from there to Haworth takes you on the M62 and past Junction 32. Now, apart from being a road junction, there is an Outlet Shopping Centre called "Junction 32". It's not all the high end stores that you find at places such as Bicester, but it has shops such as Next, Marks and Spencer, Nike, Clarks and a host of other High Street stores. If you are passing close at any time it's probably worth a visit and the parking is free.

On Sunday afternoon we arrived in Haworth. My wife is a Bronte fan, hence the visit. It's mainly one street which is quite steep so if you are not into walking too well, it would be better to park at the top (although you can't drive up Main Street as it's for access only and gets smothered in visitors). The reason for parking at the top is because the Parsonage (where the Bronte family lived) and the church (where the father was vicar) are up there.
We actually stayed in The Old Registry, at the bottom end of Main Street, on a B & B basis. The breakfast was superb both days. I had a full Yorkshire breakfast on the first day with local produce including black pudding. On the second day I opted for porridge to start followed by locally smoked kippers. I wish I could have brought a load home, they were delicious.

Although we arrived in Haworth on Sunday, we hoped to visit the Parsonage on Monday or Tuesday, we didn't realise that those were the two days of the week that it was closed!!! Undaunted, on Monday we went into the graveyard and had a clear view of the rear of the Parsonage from there. Although, obviously we couldn't go in. The good news was that we were, instead, able to visit the church the following day, as that is only open on a Tuesday at 12:00. To me that was more important, as although the Brontes obviously lived in the Parsonage, they were no longer there. But the church was not only visited by them, it's where they were interred, in a vault underground to the right of the altar. Perhaps I should point out that when they died the current church didn't exist, the old part of the original church in which they were interred, was incorporated into the current building.

What could we do on the Monday when we were a little lost as to what to do? Well, we discovered that there is a railway station at Haworth, not mainline, but a local volunteer operation - the Keighley & Worth Valley Railway - real old fashioned steam, which on that day ran 4 trains covering the 5 mile journey from Oxenhope down the Worth Valley via Haworth to Keighley. For £13 (or £12 for concessions) an adult could board the train, travel to the end of the line, then travel past your boarding station to the other end of the line, then travel back to where you started. We went to Keighly, then had a look around, then boarded the next departure to Oxenhope.

Most people will have seen the film "The Railway Children", it was filmed on this line and, in May, there was filming of the sequal "Return of the Railway Children" due for release next year. At Oxenhope Station is a display of various stock including the original engine decked out with the flags. There are also sets which will be seen in the new film.

So although we didn't get to where we were hoping, we had a better day out than expected.

We visited the church, St Michael & All Angels, when it opened on Tuesday. There is a permanent display in the area where the family were interred, with lots of information and items to purchase around and volunteers happy to answer any questions they may know the answers to, it's another nice little visit. There is no charge, however it's always nice if visitors manage to find the donations box.

Just a little tip, when we arrived in Haworth, we managed to park, free of charge, on a section of Rawdon Road without any restrictions in force. It was just alongside the Central Park. Because we walked everywhere whilst in Haworth, it meant we could park up on arrival and drive off at the end of our stay.

Our hotel didn't have parking for guests, but had an arrangement with another hotel for parking at £3 per night.

Food in Haworth was good, we ate at The Fleece on our first night where I had a roast pork dinner, and Haworth Old Hall on the second where I had kleftico.

We then moved on to Harrogate for the last two nights, staying in what was described as a boutique hotel, but what I would describe as a hotel!

It was functional but nothing exciting and pretty much ordinary fare for breakfast. What it had going for it was that it was within walking distance of the town centre, especially as we had booked an Afternoon Tea at Betty's, but more of that later.

On our first morning there we had booked to visit Harlow Carr, the RHS garden.
Having been to Wisley many times, it made a nice change to see somewhere different. To be honest, although nowhere near the size in comparison, I found it to be a charming place with friendly and personable staff. There appeared to be enthusiasm in abundance and I was impressed enough to want to go back at some stage.

That afternoon we did our trip to Betty's. There isn't a lot I can say about it really other than it is highly over-rated and not somewhere I would rush to return to, nor (to be honest) even take a slow stroll.
Now I've been to quite a few afternoon tea establishments as my wife almost has a fetish for the places. This was probably near the bottom, if not at the bottom, of the list! The good places bring you your stand and explain what everything is on it, what the sandwiches are, what the cakes are etc.. We weren't even pointed in the direction of the menu which was on the table and told you what you were getting. It was a case of food delivered, tea delivered, we're off.

The sandwiches, one of the most important parts of a tea, were odd sizes and shapes. I have no idea how they managed to get it so wrong. What was surprising was how small the milk jug was, but more surprising than that was when you asked for another pot of tea and they told you that you would only get more water as that would be a tastier drink! What?

I have, as I've said, been to better places and some of those ask if you would like any more sandwiches, cakes or scones, sometimes being served initially with a plain and a fruit scone. We were given a fruit scone and offered nothing else. (My daughter would have hated that as she only has plain scones - it's just as well she stayed home).

So yes, a disappointment without any prospect of returning.

Due to traffic it took a little over four hours to drive back home. It had been a good break, apart from Betty's. Most people in indoor scenarios wore masks (obviously not whilst seated in food establishments). I didn't feel at all worried about catching COVID.
We've been back over a week now and I did a Negative Lateral Flow test on arrival home, I've just done another Negative Lateral Flow test, which is good news and shows that you can travel, visit places and eat out safely.

Me and my family are having the debate that I am sure many families are having just now about holidays. My wife is not really in favour - she thinks that traveling now is too stressful and not safe at all. I would like just to find some nice travel direction, pack my suitcase and go. Is she right and I am being a bit blind about the risks right now? I would love to know what people are thinking about holidays at the moment.

In the eternal hope that we can travel again this summer, we are looking for a family hotel / villa which has a water sports centre attached to it, so the kids can sail/waterski etc. Ideally in Greece, but we would consider all other options.

Thank you in advance

Where do you plan to go first after lockdown? Maybe you have some nice places you can recommend for March-April?

Anyone had their holiday suddenly cancelled?

My nephew's family thought they were going to Lanzarote when they got a call from the travel agent. Sorry we are cancelling all holidays to the Canary Islands.

So they are going to Hoseasons on Hayling Island instead.

Spain are opening up to tourists but when will we be allowed non essential travel? Anyone thinking of going away sometime soon?

I'm sorry, the first attempt to upload a video failed. I've now reduced it to 720 HD in the hope this will work.

I've just got back from Estoril, it's such an easy place to get to and the people and the weather are very nice.
Fly to Lisbon and take the Metro to the train station at Cais do Sodre. (you need to change from the Red Line to the Green Line at Alameda) It will cost 1.50 euros for the journey plus 0.50 euros for the card ticket (which is reloadable). At the train station you can use the same card to get your train ticket which, to Monte Estoril, this will cost 2.75 euros. So the total journey will cost 4.75 euros (including the ticket).
I stayed at the Estoril Eden (4 star). Probably not the best hotel around and not the most up to date. But it cost me £56 per night for a double room including breakfast and a sea view. There are 2 pools one indoors, the other outside. It sits up a hill and gives good views over the sea. I've added a couple of time-lapse videos from my balcony to show what you could get.
There are also photographs taken in the Estoril and Cascais areas. All within walking distance of the hotel.
Please look at Daisy I's Weekend trip to Lisbon post (below) as it is all within the area.

When I first started this group I asked if anyone had been to Myanmar.
Well I've not long returned from this trip, fortunately before the corona virus became a real worry.
The cruise was everything I hoped it would be. The highlight being the Shwedagon Pagoda in Myanmar. Absolutely stunning.
We started the cruise in Bali and visited the UNESCO protected rice fields. Beautiful scenery. Singapore. Phuket, Thailand. Myanmar and Sri Lanka.
I was rather worried about going on this long haul trip after I'd booked it but I'm so glad I did. I loved every moment. Memories to treasure.

We've had too much wind and rain recently, so sharing a throw back to my road trip to West Coast of America last May

If you've never visited Lisbon before, I highly recommend, super cheap and amazing food!

Hi All,

I'm looking to go to Dubrovnik in the summer for a long weekend (to celebrate my birthday). Can anyone recommend the best places to stay, what its like in general etc.

Looking to book very soon so any advice would be great!

Thanks

Just been on a short trip to Venice. The recent floods had all disappeared and everything was open and back to normal. A wonderful city and so refreshing not to see a single car!

I like France and Italy, mountains, villages, skiing, music festivals, beaches, and speaking French ...with the intention of visiting Paris and Rome...
HELLO and hope to meet you soon...

Time to get the holiday brochures?

Recommendation.
Italy: Hotel Belvedere Conca dei Marini.

We were there a few years ago. Liked the hotel, it's location very quiet, but within easy reach of livelier places. Amalfi, Ravello, Sorrento, Pompeii.

Hello to all. I'm a new member of Scooploop and an even newer member in this group. I'm Dominic. I recently took early retirement from the Civil Service. I hope to be able to make a positive contribution to this group.

I think we must have exceeded the maximum number of posts so I've started again.

Just the nearest town will do for this one:

I'm going on a cruise that takes in Burma, Thailand, Sri Lanka and Singapore.
How important are vaccinations if only leaving the ship for day trips? Any advice or suggestions when booking trips welcome.

The bbc almost put a death nail into Thomas Cook
They need to find £200m to get them through the winter
They are due to be acquired by a Chinese co for £700m but it won't happen if they don't raise the working capaital
I have used them loads of times but I must say their web site is very poor very slow and hard work
Their shops are just tooo big

Hope nobody is in south/eastern Spain at the moment or going shortly.

https://www.bbc.co.uk/news/world-europe-49696760

It looks terrible and I feel so sorry for the people.

Thought i would start a thread where someone posts a photo and everyone else has to guess where it is.
Start guessing now.

Trees encountered in our travels.

Hope this isn't too off the groups focus but I find on holiday one of the things I always notice and photograph is the trees. So perhaps others are the same.

What is the best hotel you have stayed in?

I would have to say the Shangri-La in Bangkok.
From the moment you arrrive you don't touch your bags. After checking in a hostess walks you to your room, so she can give a demonstration of all whats available. There are three switches by the two double beds. One for the bedside liights, the others are for the net curtains and main curtains. Not only is there a minibar but there are shelves above with every well known snack. The view is overlooking the river.

There are individual cuisine restaurants that have to be pre-booked, but the main restaurant where you have breakfast is open 24 hours and has tables both inside and on the outside patio by the rivers edge. Choice of food is mind blowing.

The lobby/lounge area is also really nice to sit and relax after a day exploring the city. Order a drink and you also get one of those 3-tier cake stands full of nibbles.

And there's the little thinngs how there's always a staff member to open the main doors or to call the lift for you. For a 5* it is not at all snooty like most UK 5* hotels are. Their attitude to giving top quality service is spot on.

Would love a stay in their hotel in the Shard.

One of my favourite places to visit especially when the autumn days have arrived.

As promised these are some photos of Niagara Falls. The people who are wearing the blue plastic clothing are going on the "Maid of the Mist" (there are a number of boats that have the same name) the covers didn't help very much as the updraft made them fly up so we all got sprayed.

Niagara Falls (Edited)

Here is a video that I took of Niagara Falls in 2013, I did try to add some photos as well but apparently you you cannot have videos and photos in the same post???
If you haven't been there you cannot imagine how wide it is, from the start I pan round to the American platform for them to see a bit more, the canadians certainly have the best views. I will follow this post with photos.

Day trip by 1950s train to Salisbury

Me and dad used to go on day trips with Hastings Diesels about 3 times a year, until it became too much for him The one to Salisbury is going next Saturday. I've stayed on the mailing list and believe there are still spaces.

https://www.hastingsdiesels.co.uk/railtours/2019salisbury

In Standard class its bring your own food or go to the buffet car. In Club you get free hot drinks all day, toast and marmalade for breakfast, a sandwich and slice of homemade cake at lunchtime, and an evening meal with wine on the way home.

We do mostly cruises now, ocean and river. Earlier this year we did 5 days on a little cruise boat along the River Severn. It took 22 passengers in all and food, drink and excursions were included. All the passengers were good to chat to and we really enjoyed it.

Every winter I save for a holiday in the sun. We like a place with something of interest to see and then a bit of downtime. My husband hates flying too far so 11 hours is about the maximum. Last year we went to Sri Lanka, India before that. Any ideas?

Warners Just For Adults hotels

Who has been to any of these? Do you have a favourite or least favourite?

My parents liked to visit the ones called Historic Hotels in the brochure as they were more like a 4* hotel. They didn't go to any of the Coastal Resort hotels as they were like glammed up Warners holiday chalets. I went with them several times. We visited all except the one on the Isle of Wight.

Favourite and best by a long way is Thoresby hall near Nottingham.
Least favourite was Alvaston Hall near Nantwich. Mainly because of the lack of outside space meaning they didn't have the outside activities that the other places had.

4 years ago I went to the Canadian Rockies with friends from Edmonton for two weeks by car, we drove to Banff to Jasper stopping at the various places along the way including l
Lake Louise, Maligne lake the glacier and many others. It was a fabulous experience that has made us want to return. Some photos of the trip.

A travel group sharing information is great, We get to different places mainly in our campervan, love new destinations but this year been to York for a week in winter, 2 weeks in Cornwall then made our way back along the south coast stopping a couple of nights in different town's, just come back from a 4 day music festival, The Twinwood Festival in Bedfordshire, got another festival in 2 weeks time in Dorset then of to Cyprus in October. Last year spent a couple of months touring through France and Spain and hopefully in the new year want to get back through France and back to Spain and Portugal for an extended holiday.

An interesting group Rosie. My husband and I travel extensively so will add posts on here regularly.
We're in Amersham at the moment. Travelled down this morning. Found it to be very pleasant here. Friendly people.